CenturyLink field is home to the Seattle Seahawks, and played host to Round 14 of Monster Energy AMA Supercross, an FIM World Championship. The storied stadium is known for it's enthusiastic fans during football season, including briefly holding the Guinness World Record for noise at an outdoor venue. But it's not just football that brings out the most passionate of fans – Monster Energy Supercross filled the stadium on Saturday evening with fans that were ready to witness the most exhilarating round of racing thus far in the series.
Round 14 was also a big round for MicroBilt PRBC Yoshimura Suzuki Racing as we introduced our newest team member, the #645 of Cheyenne Harmon. Cheyenne joins us from the great state of Texas and will contest the remaining rounds of the 2017 Monster Energy Supercross as a member of the MicroBilt PRBC Yoshimura Suzuki team. We look forward to having Cheyenne representing the team!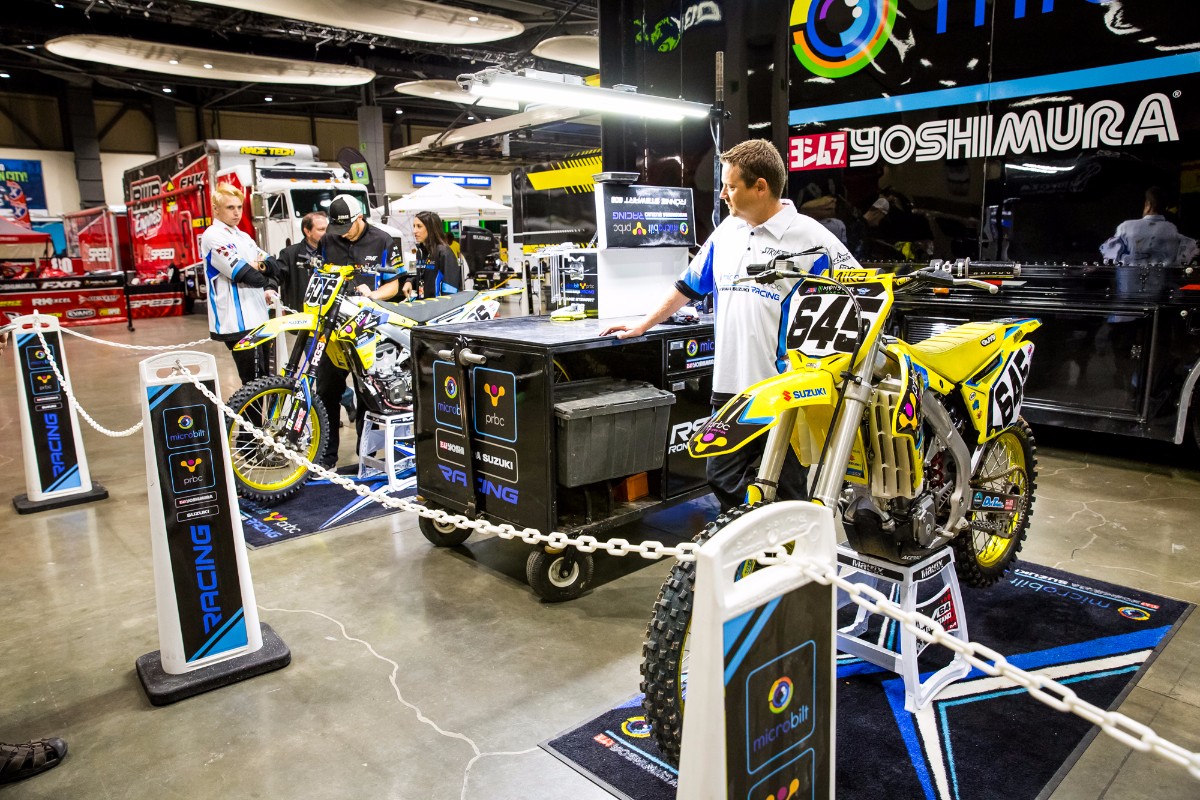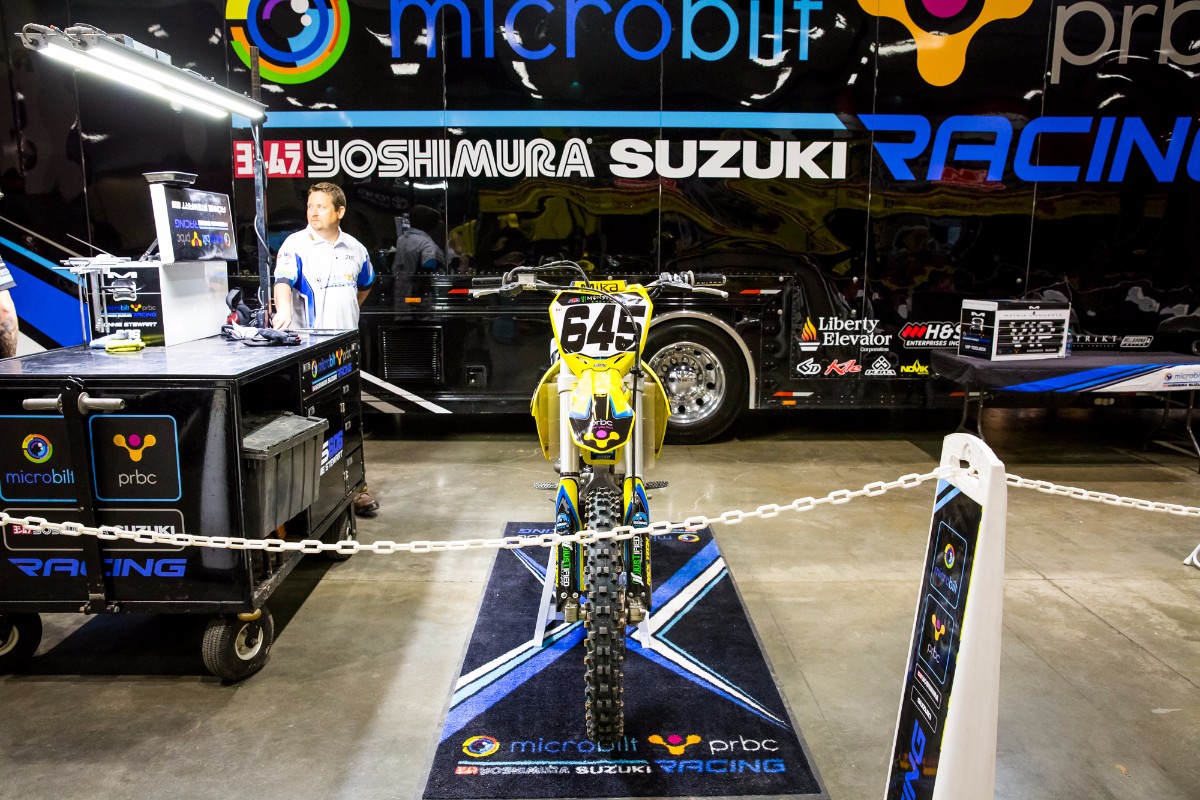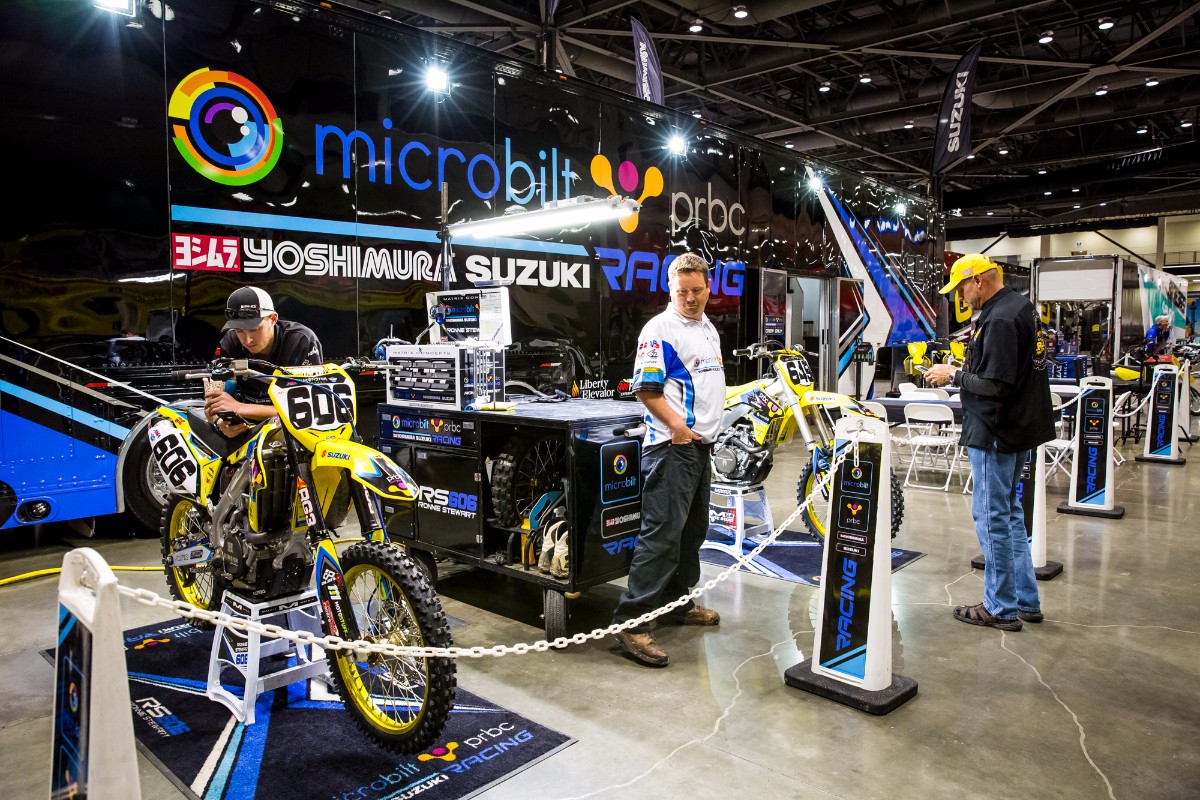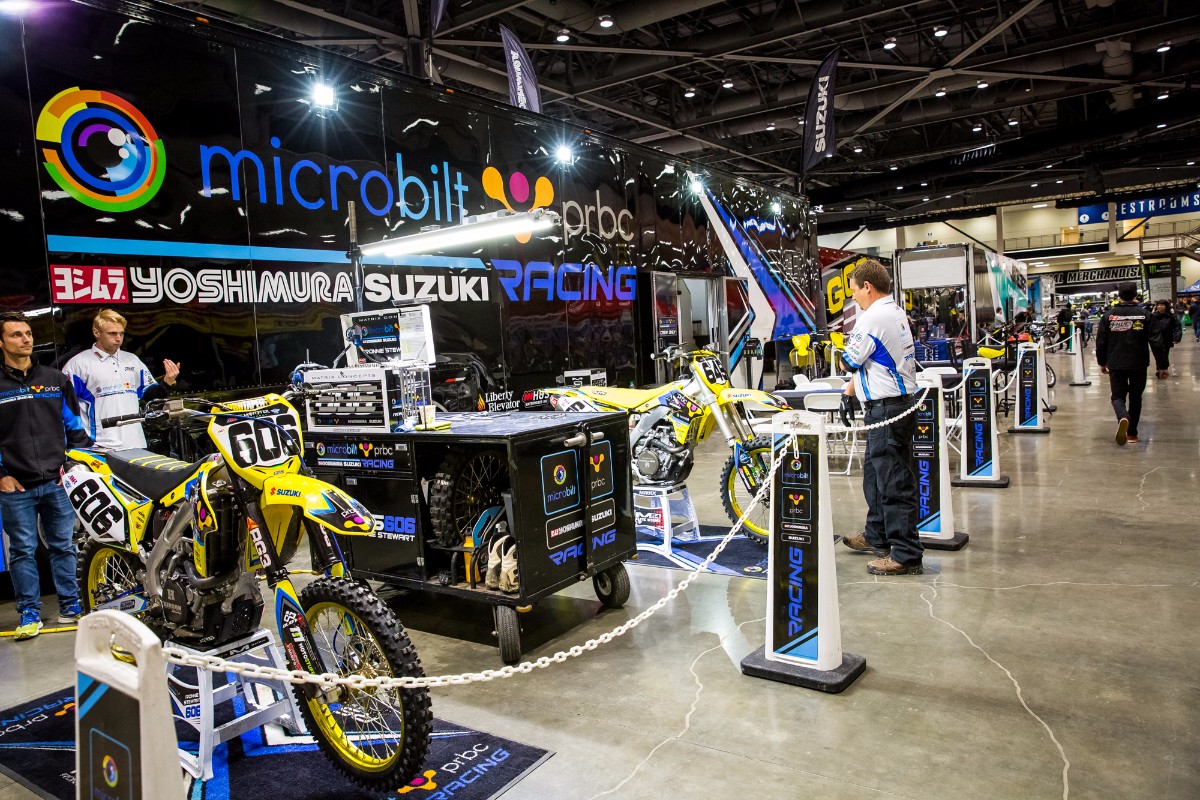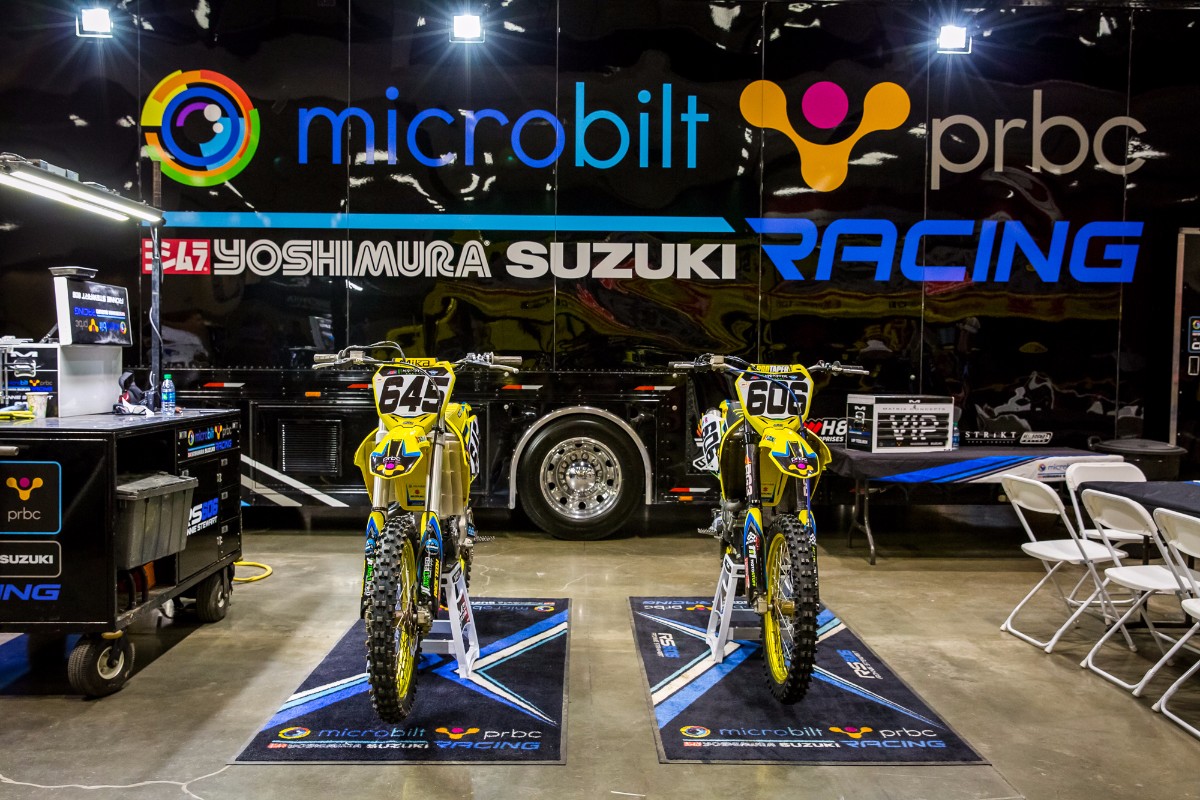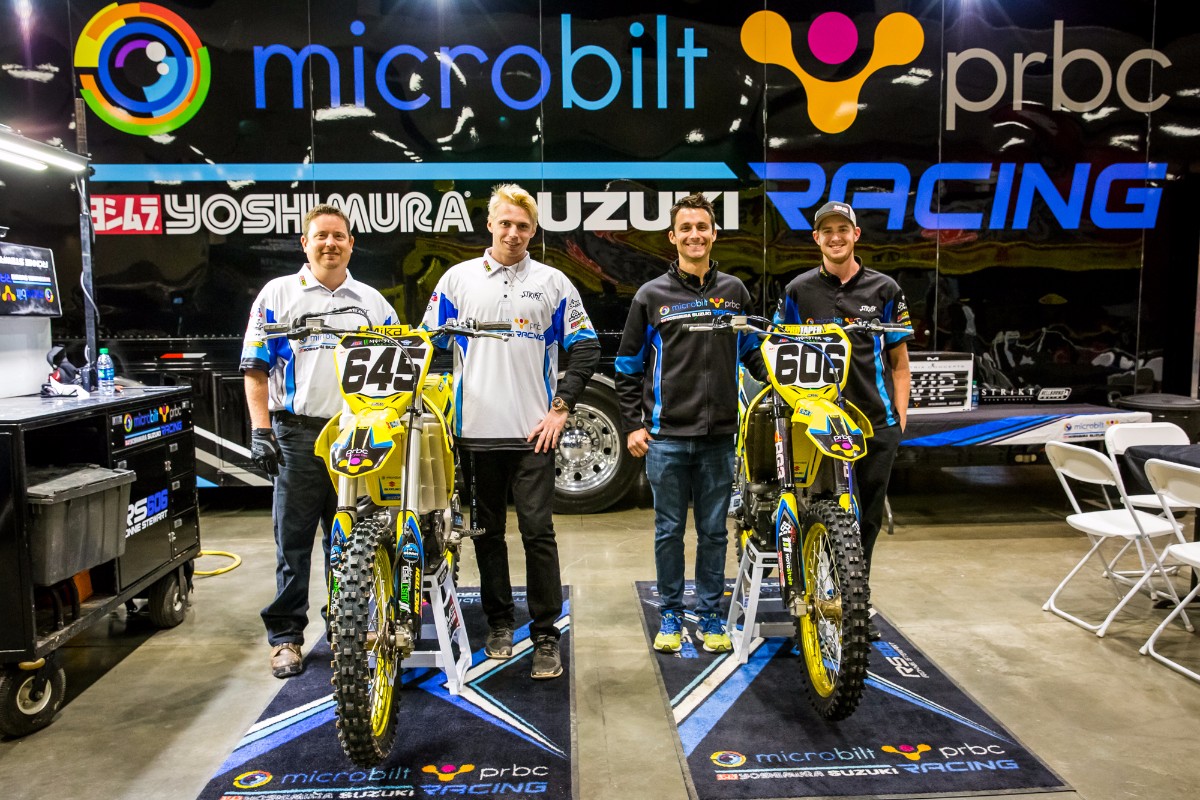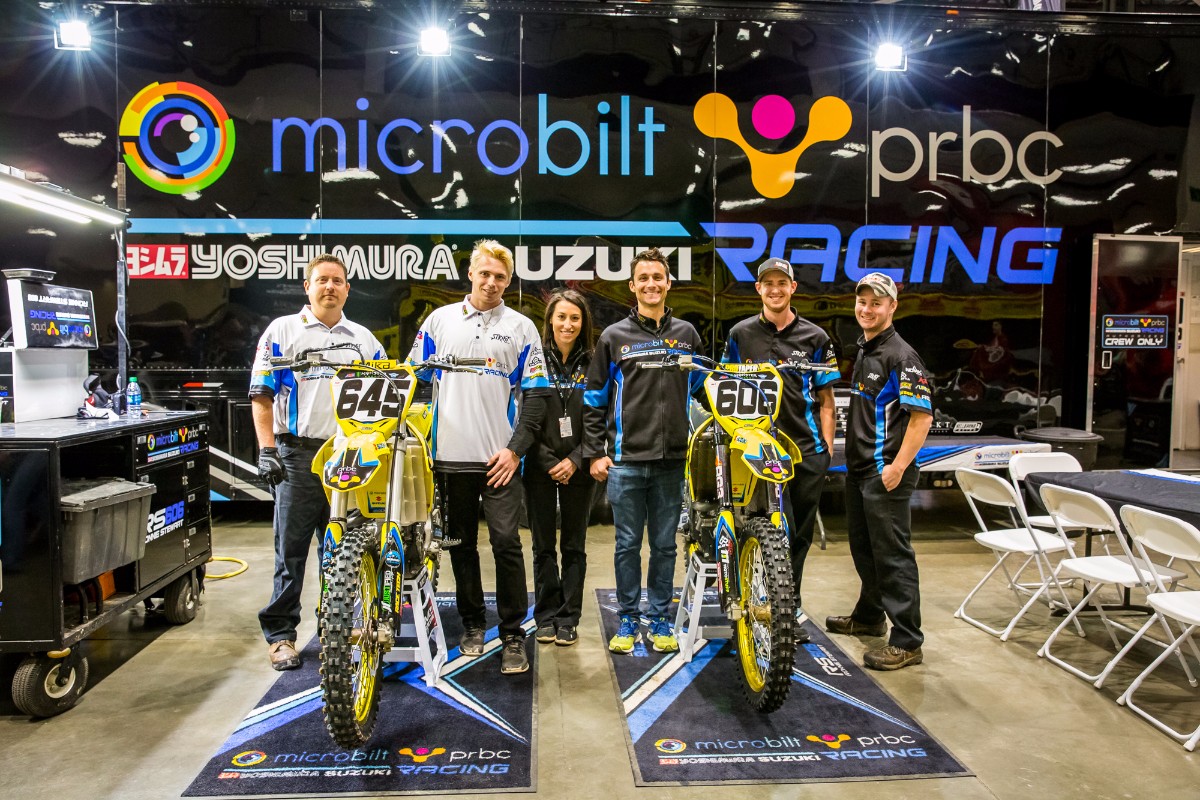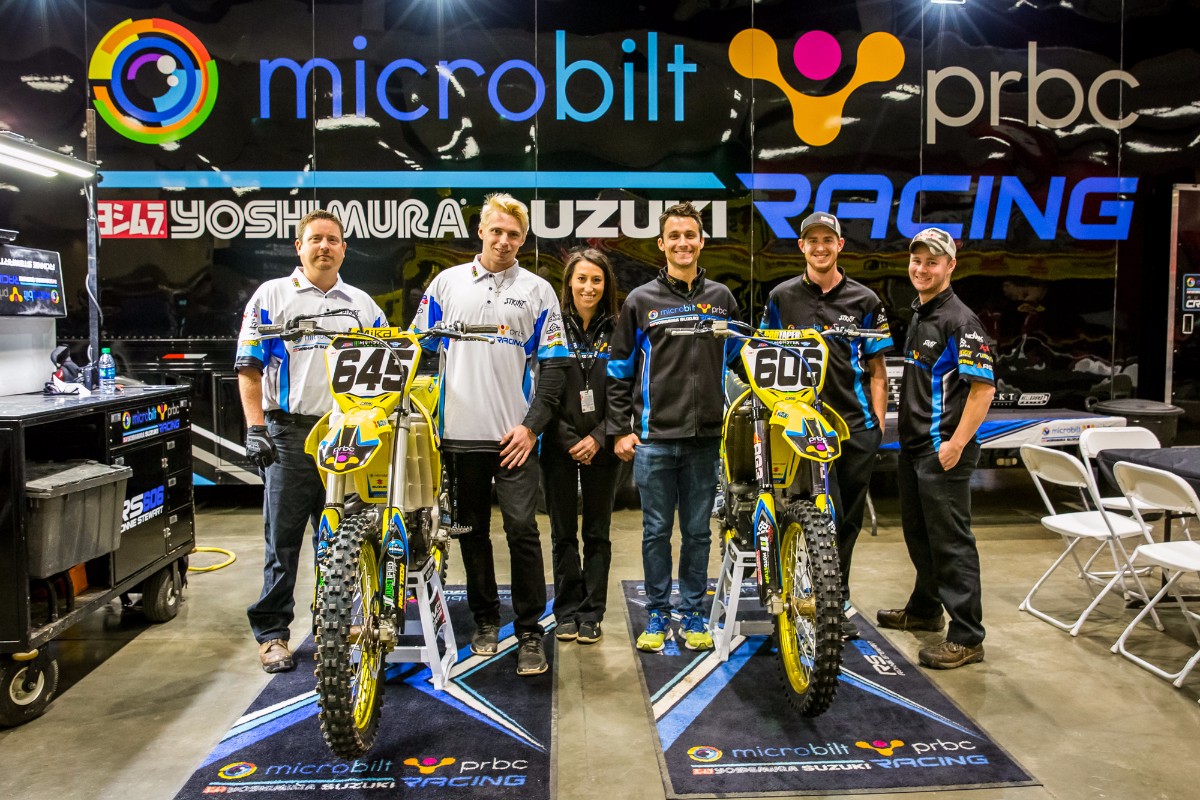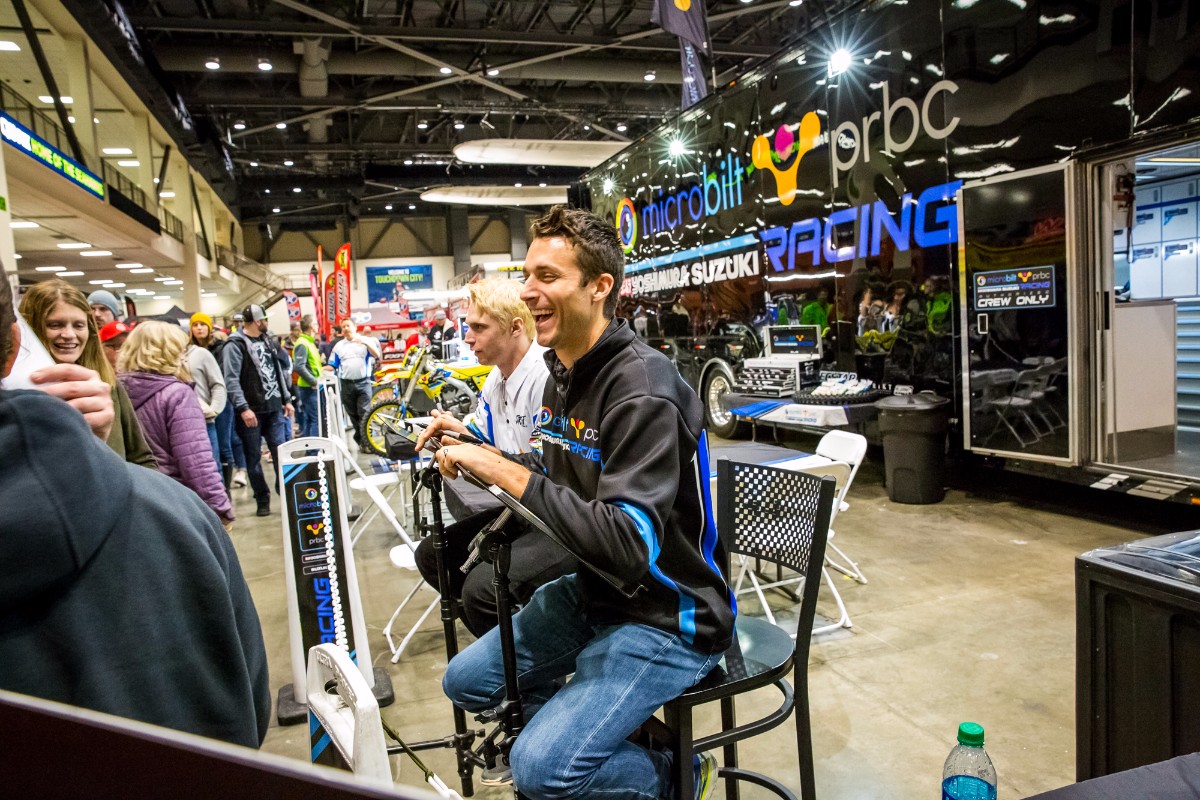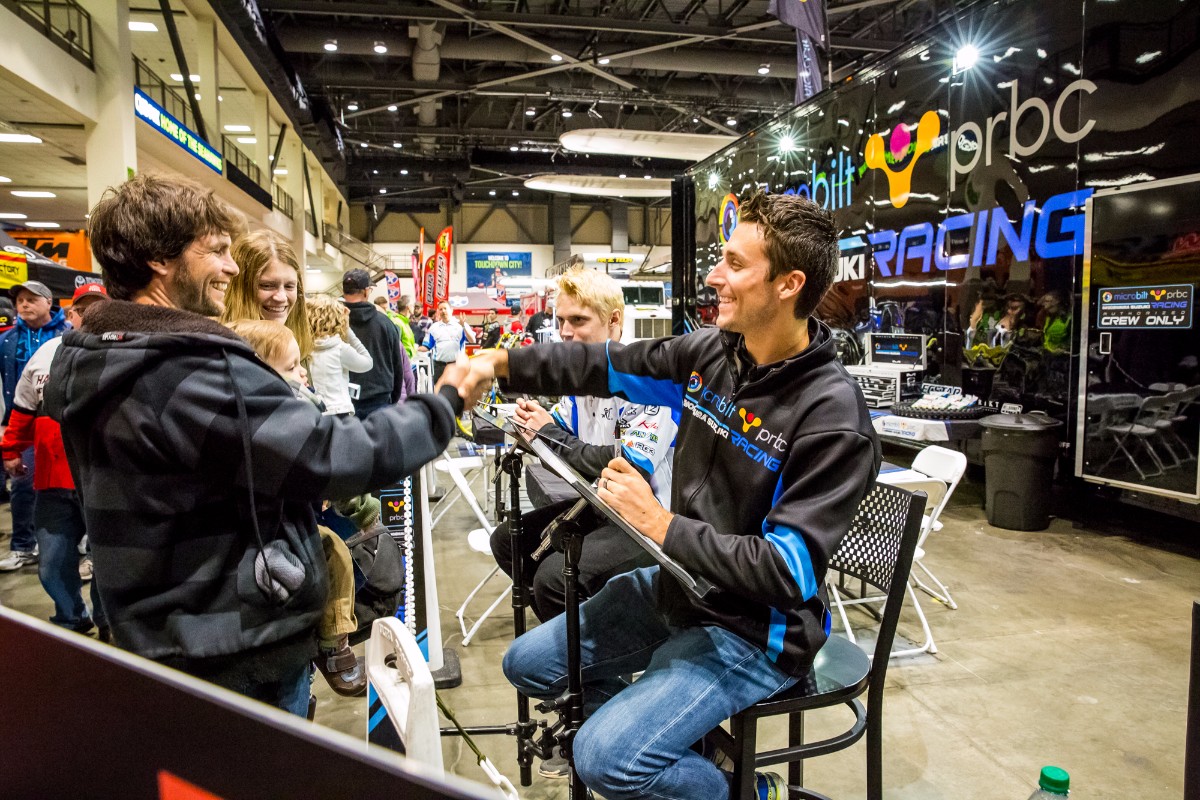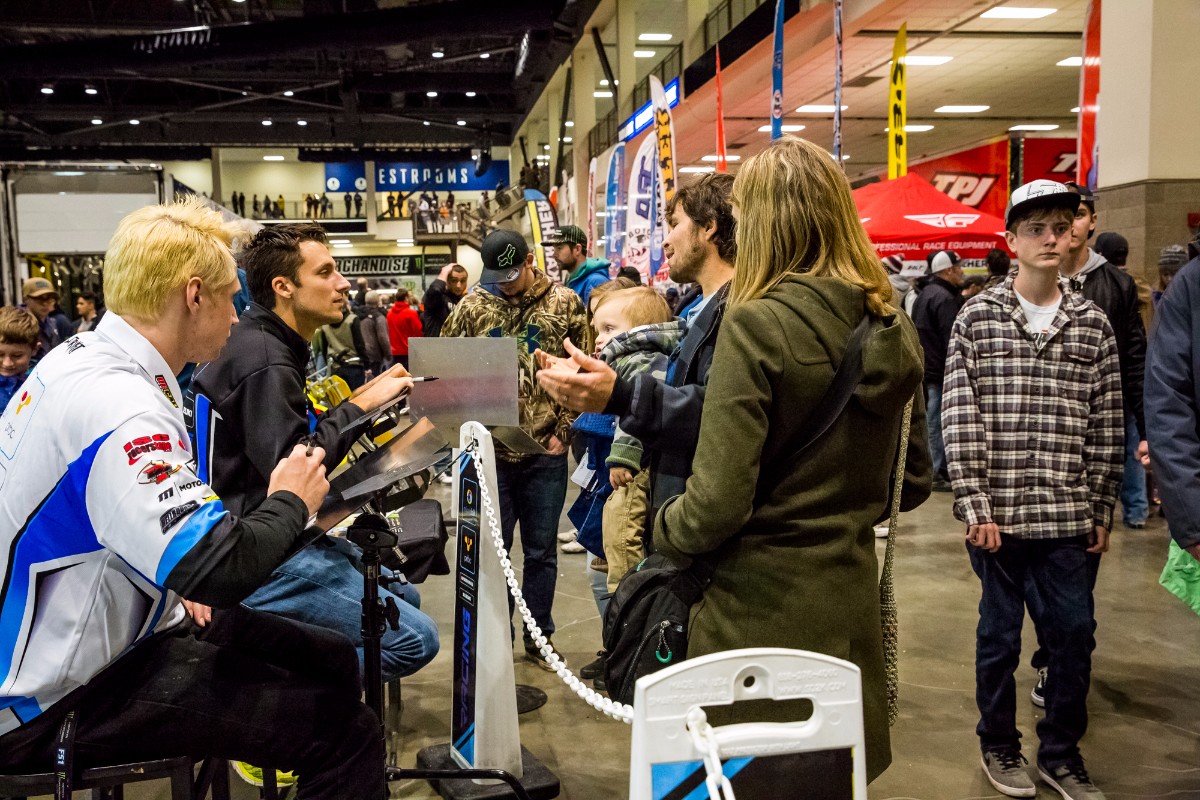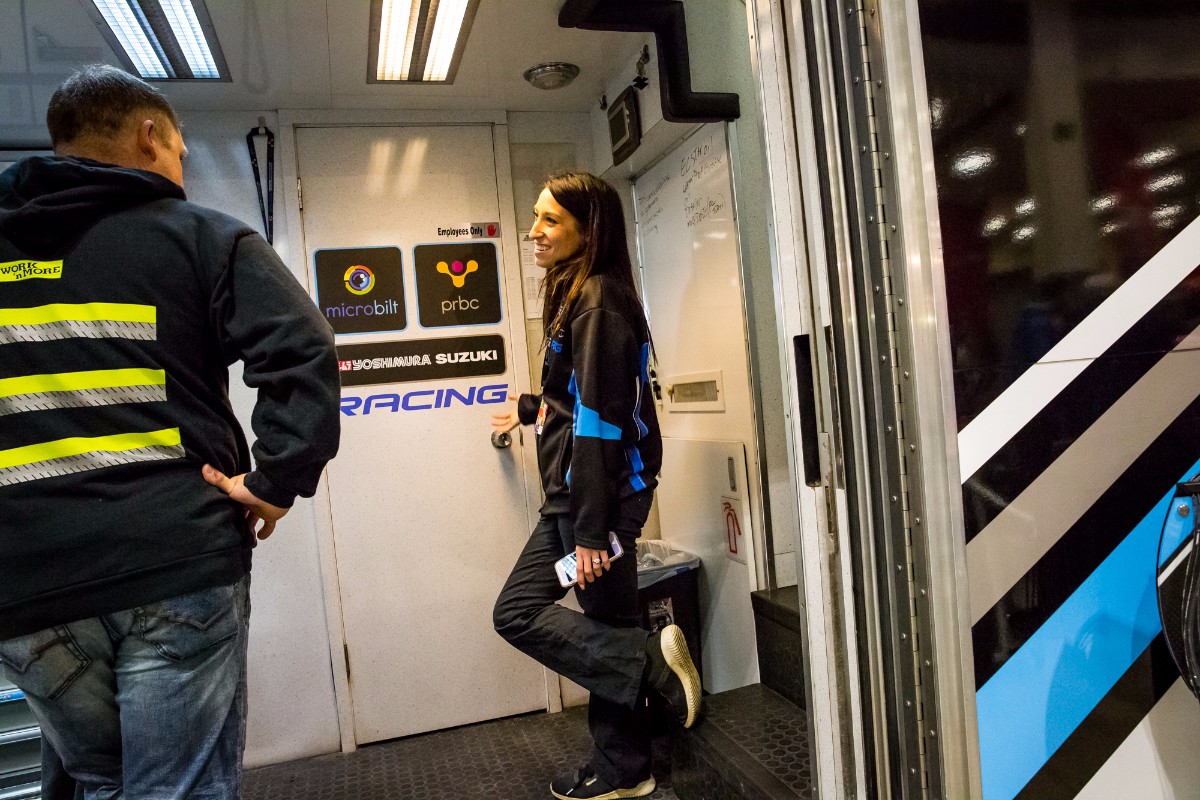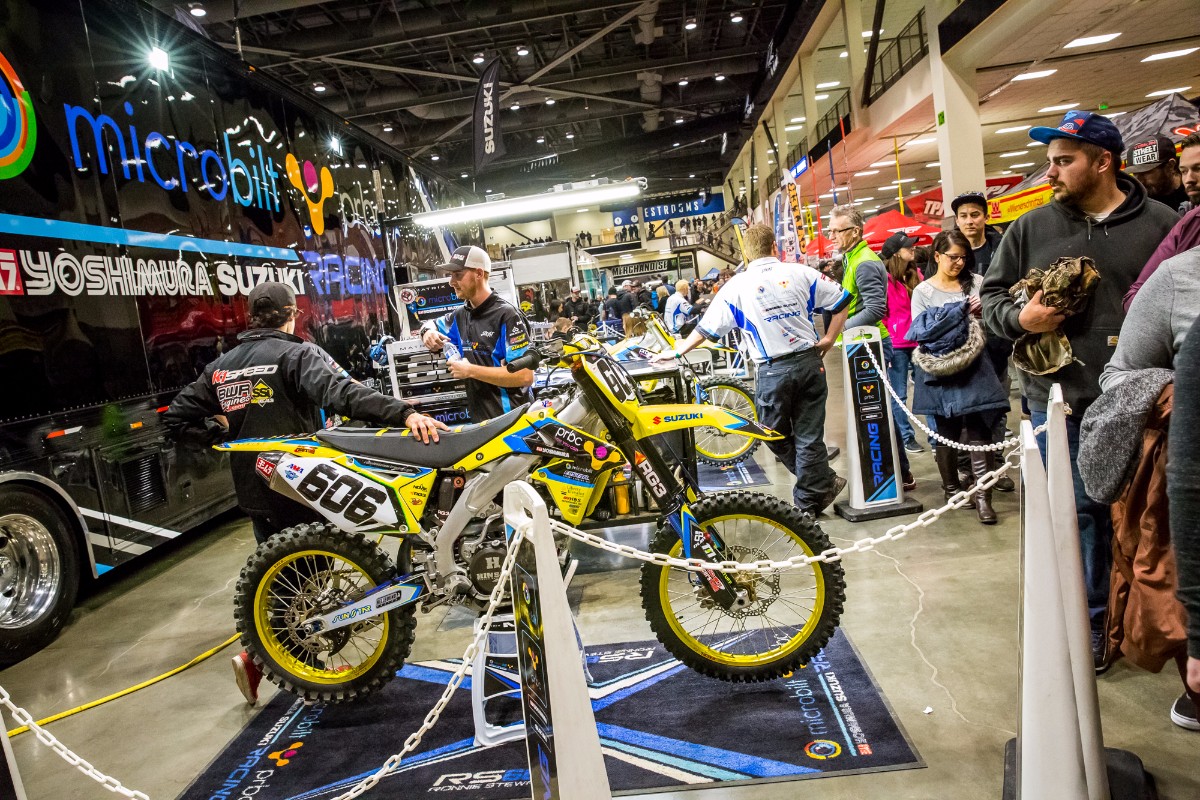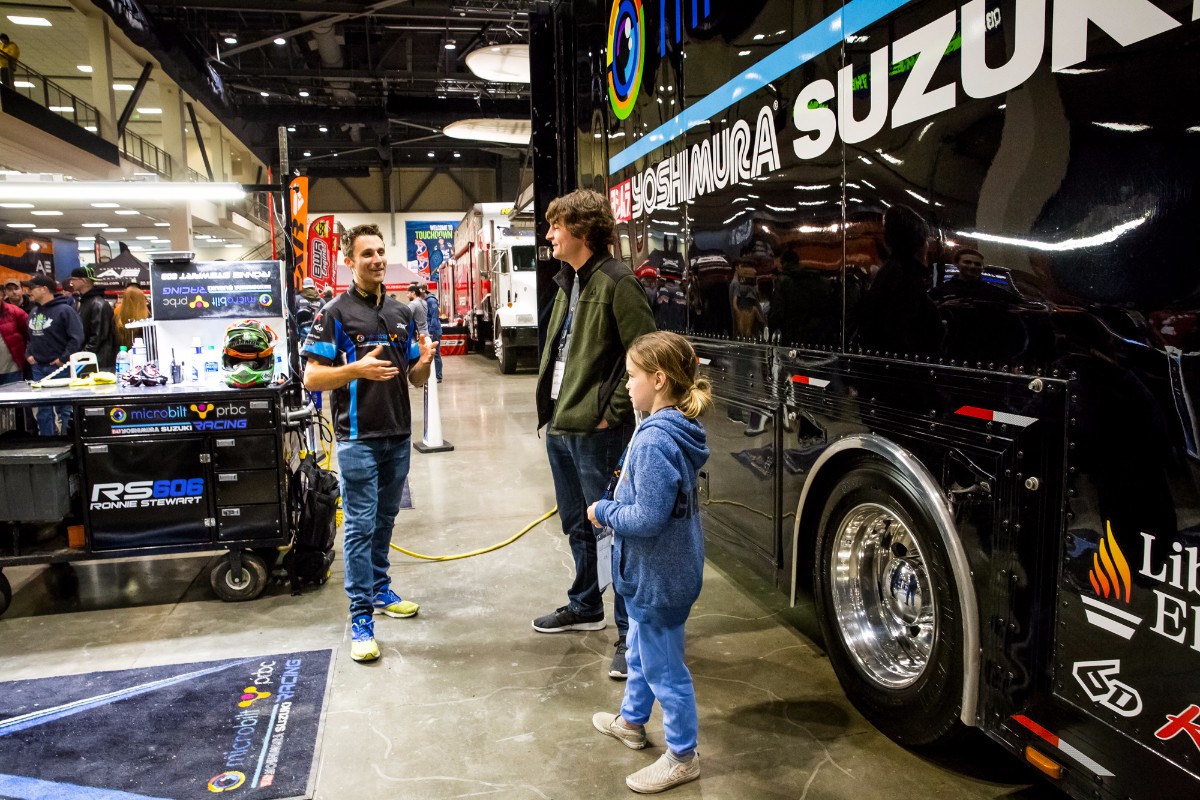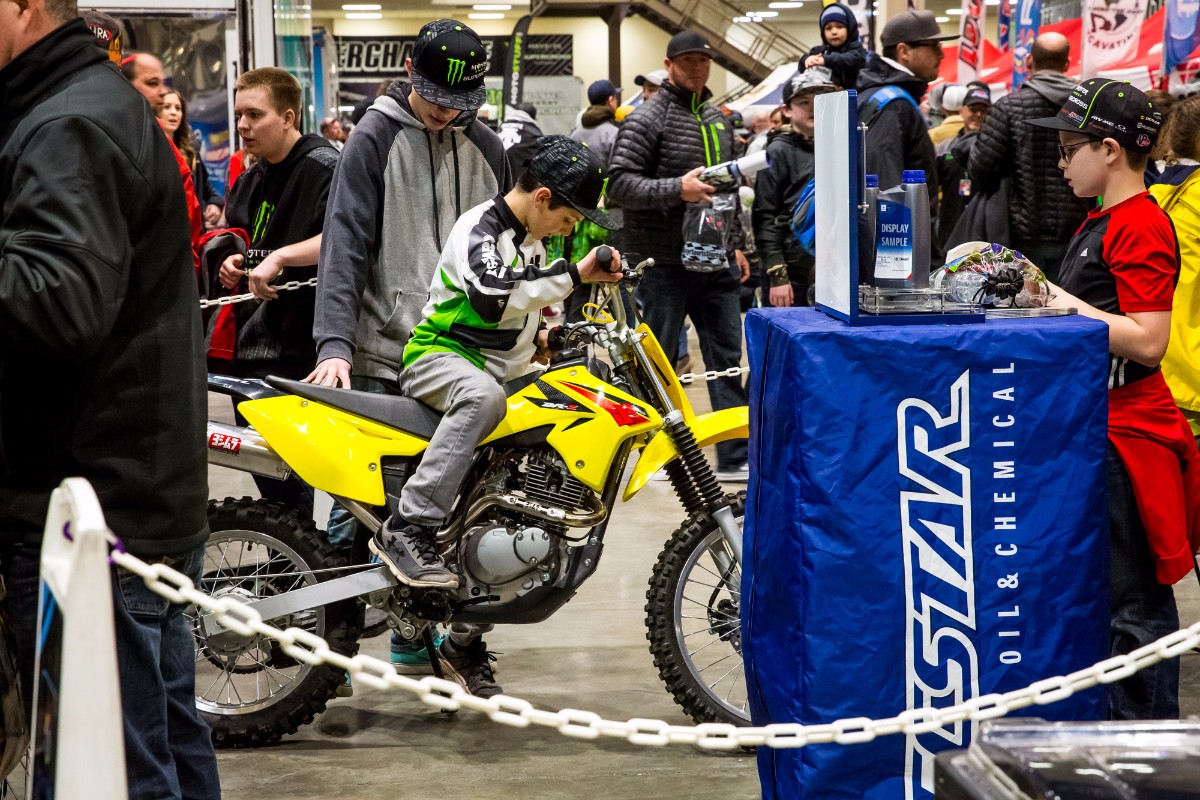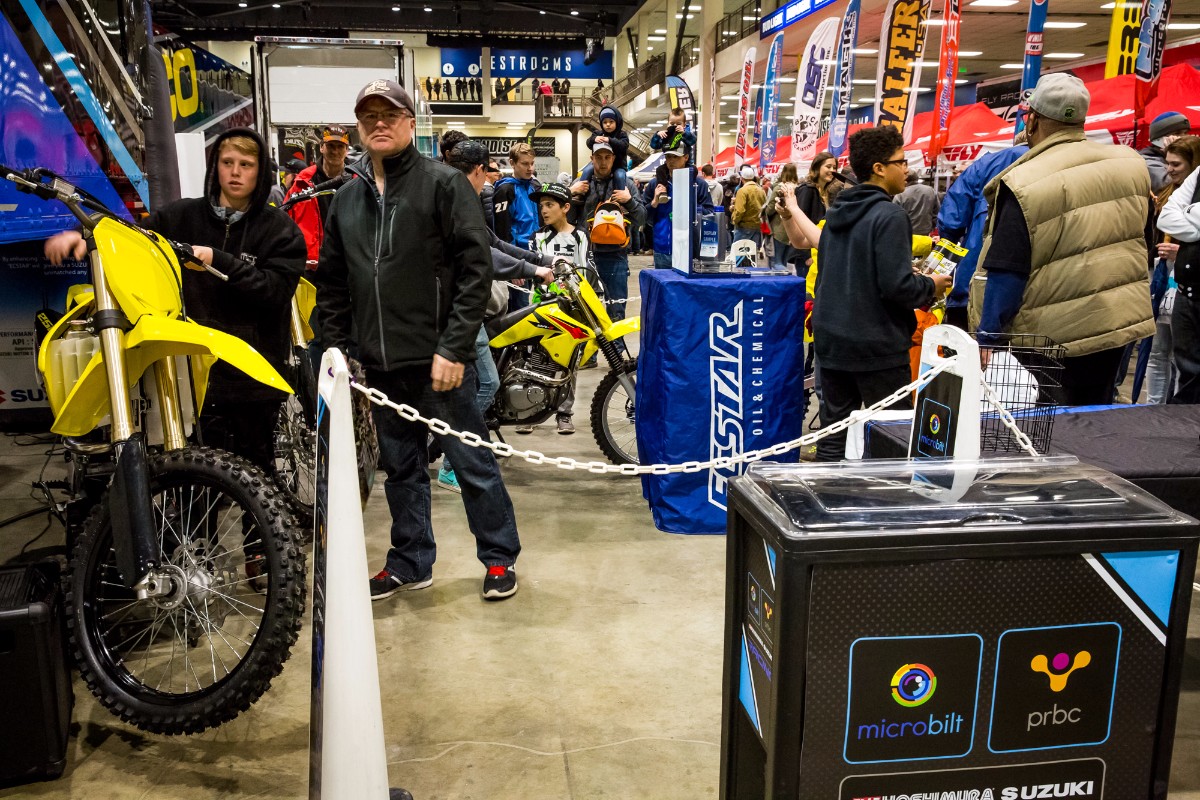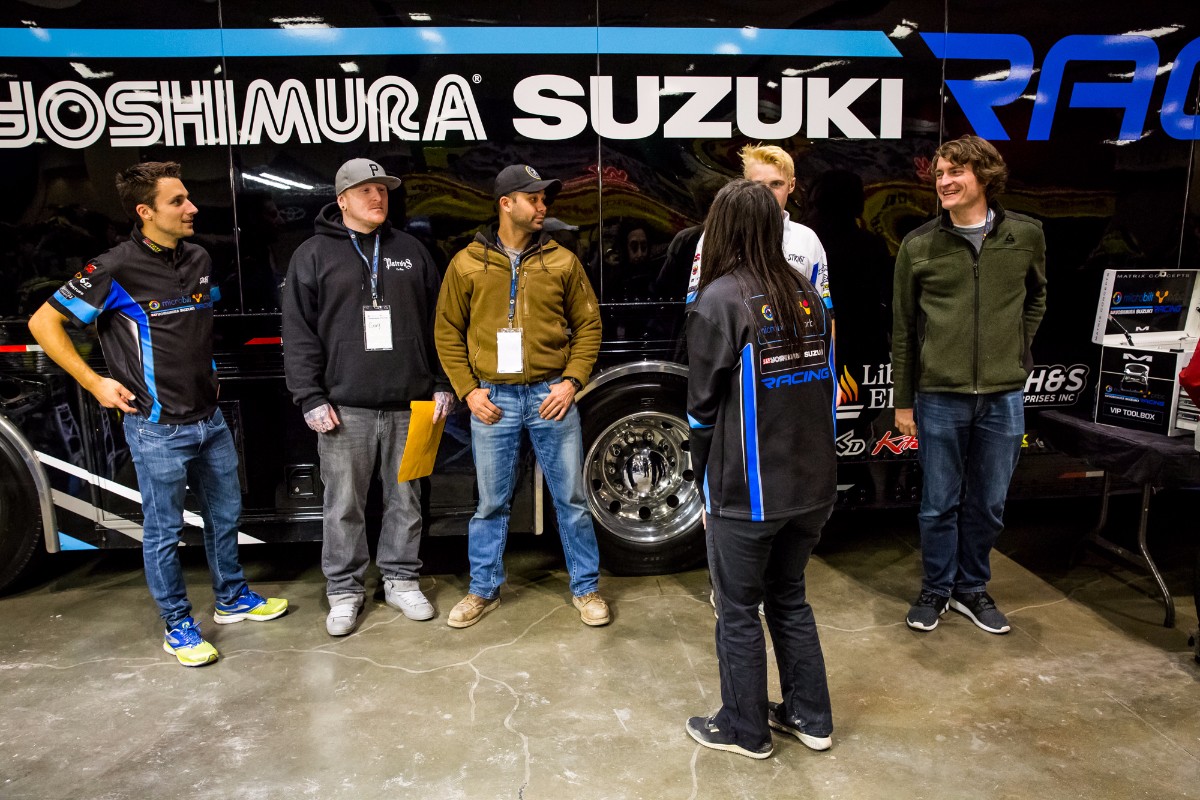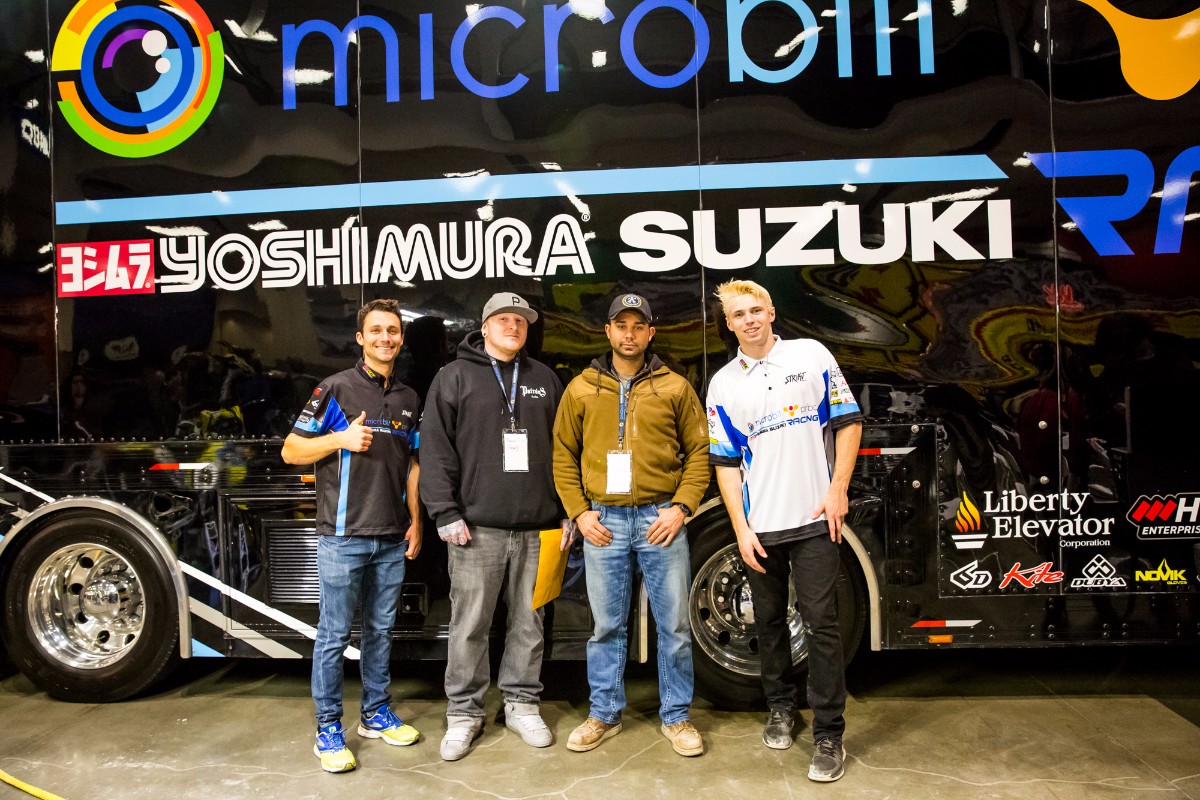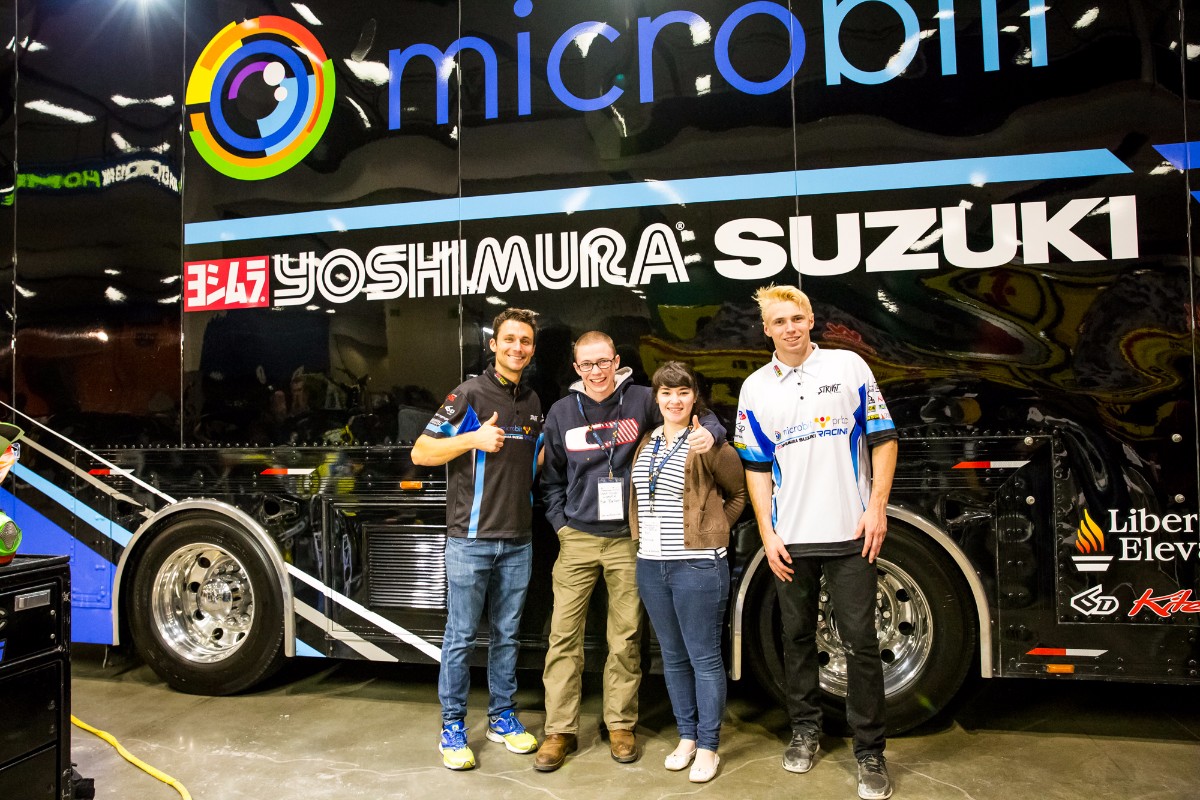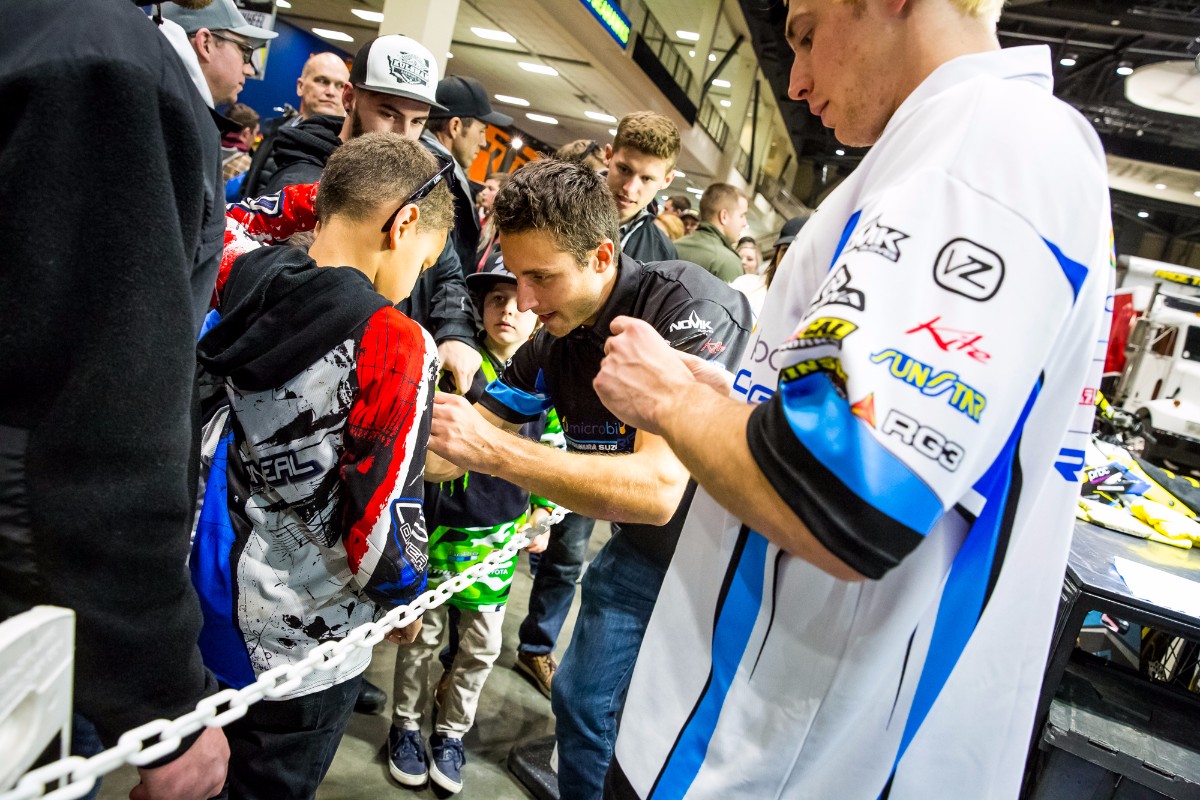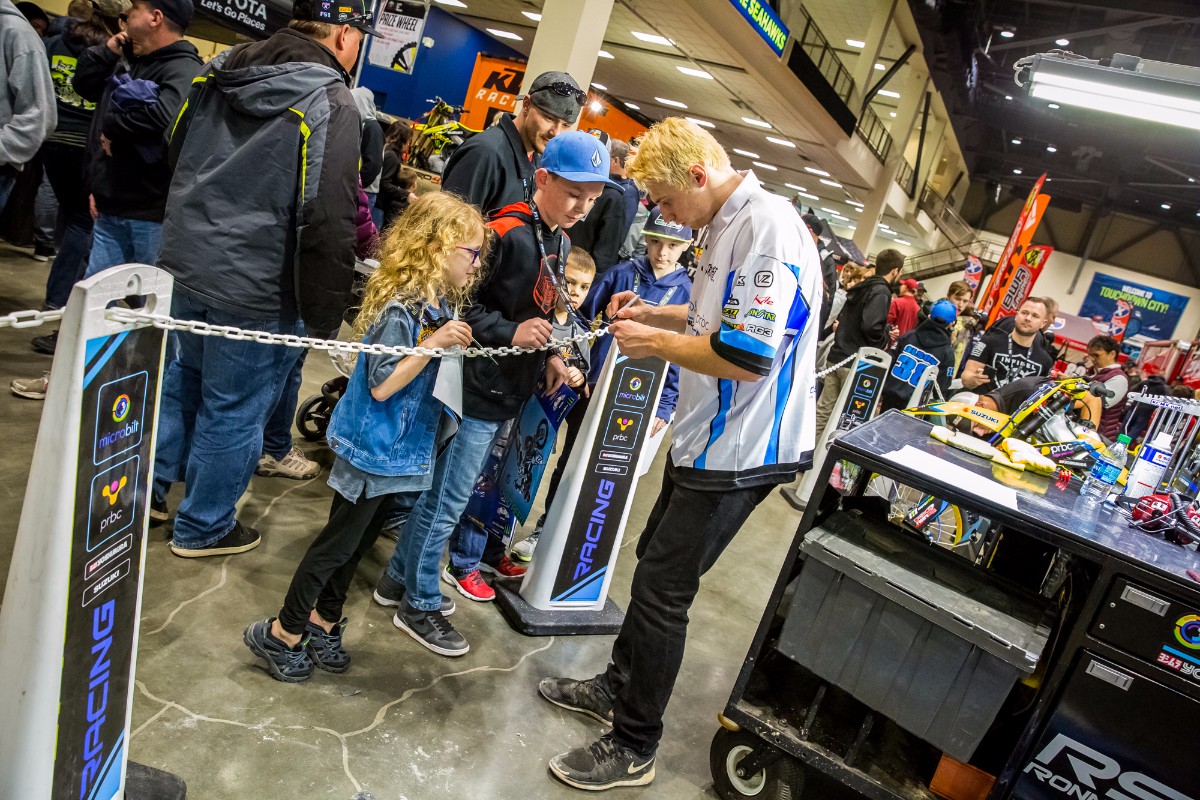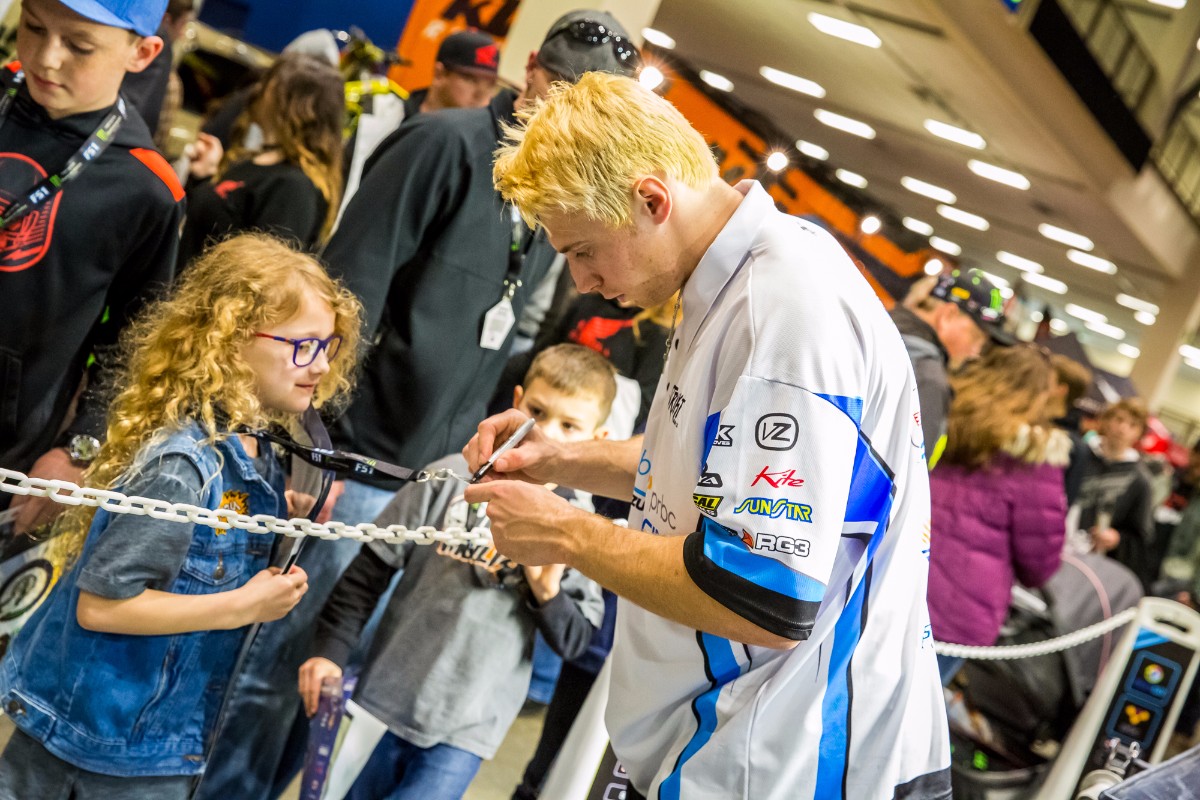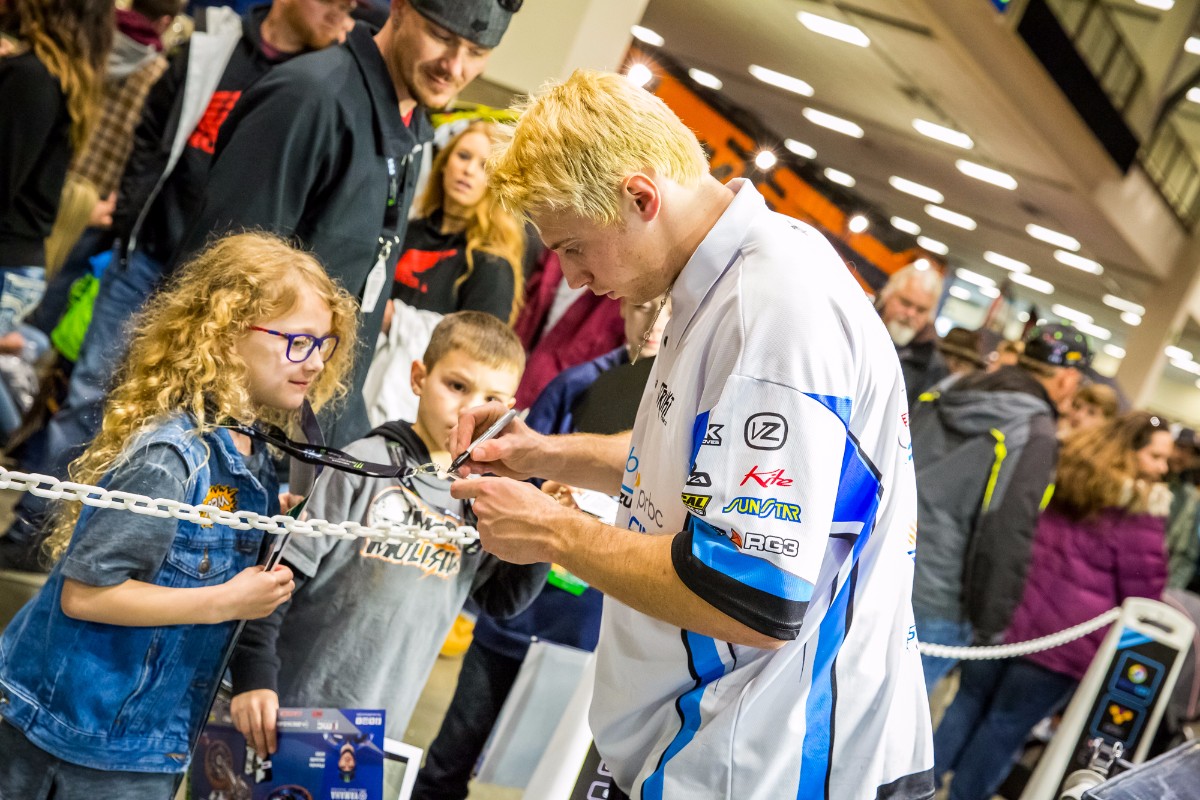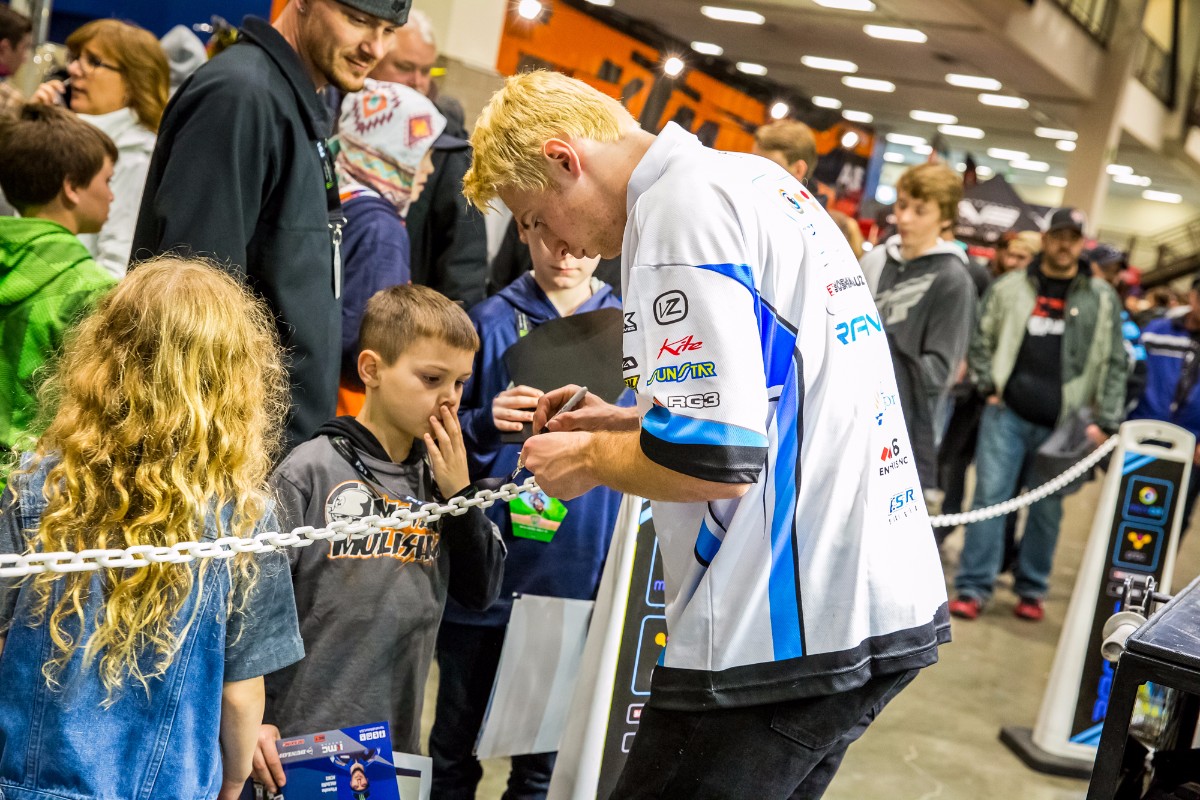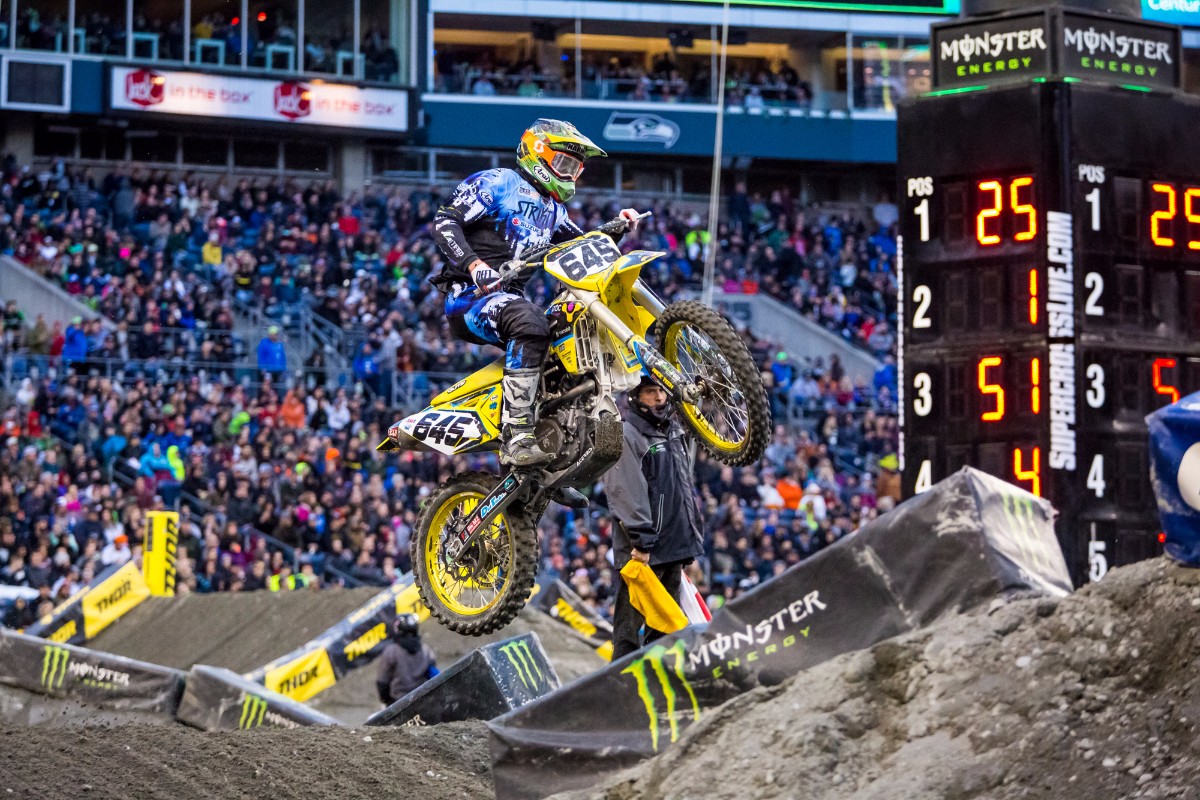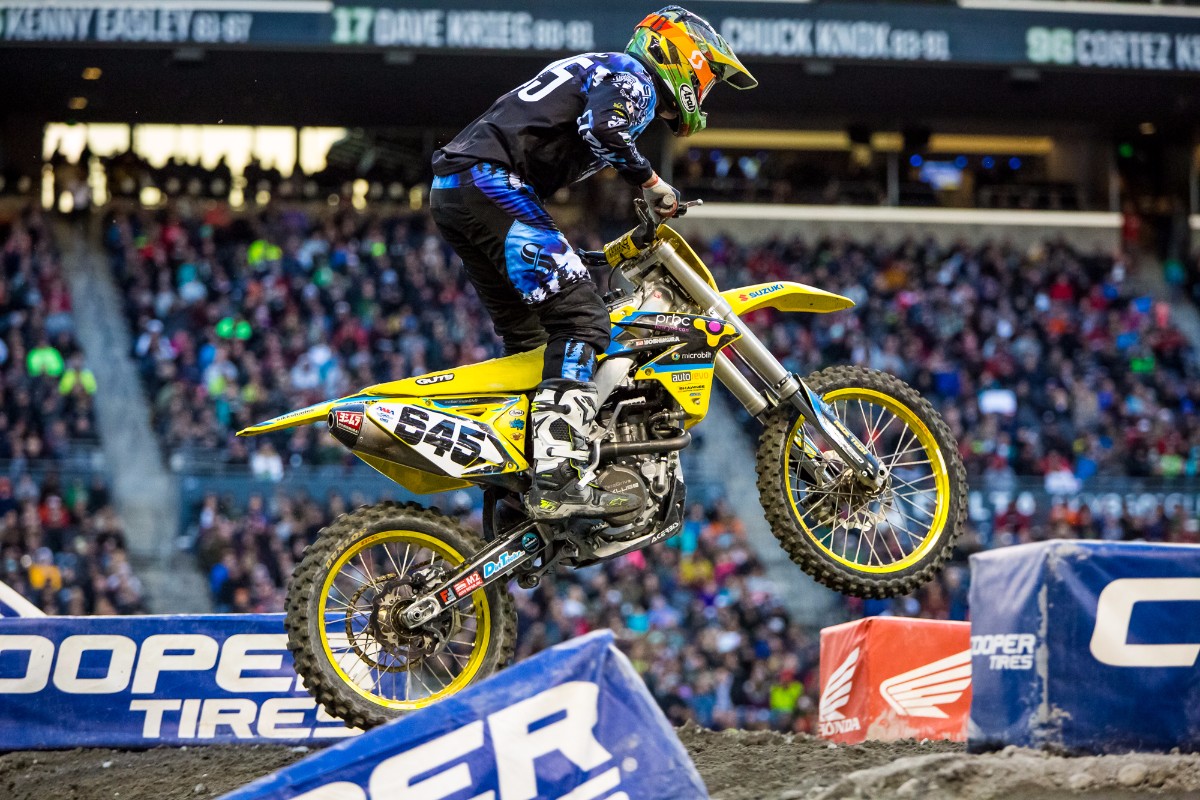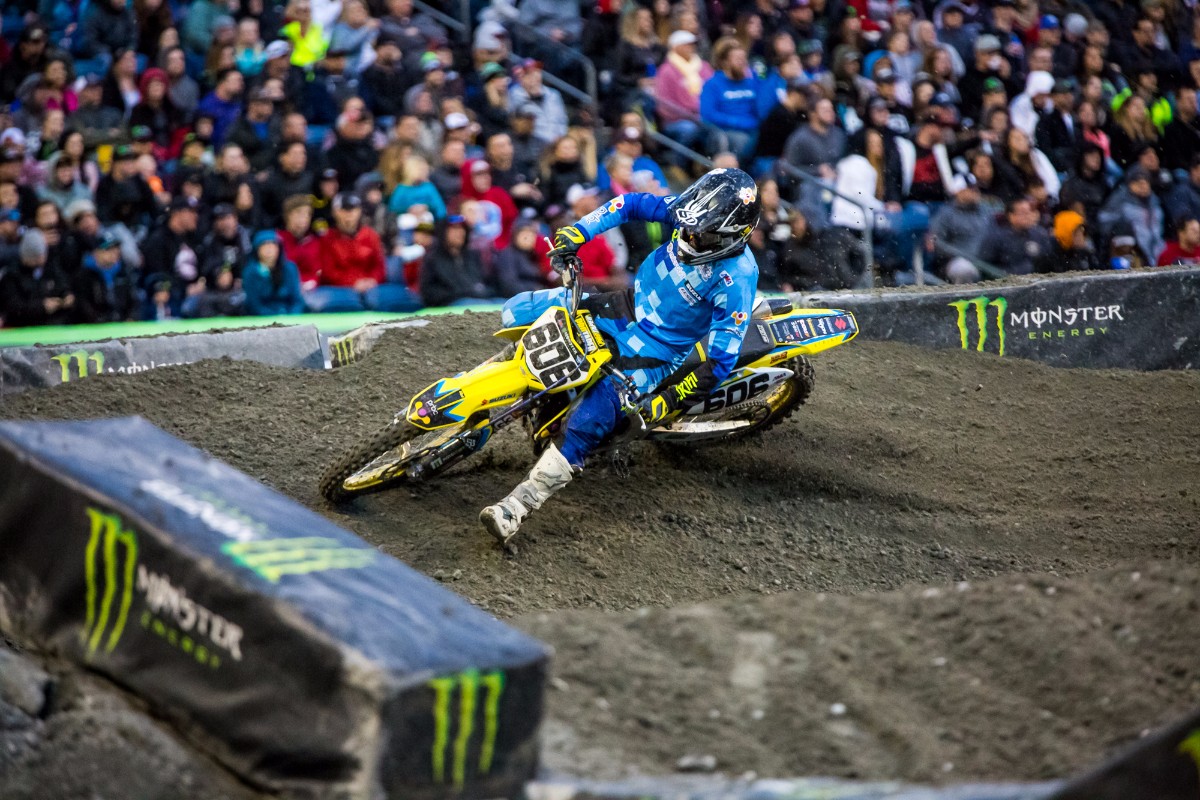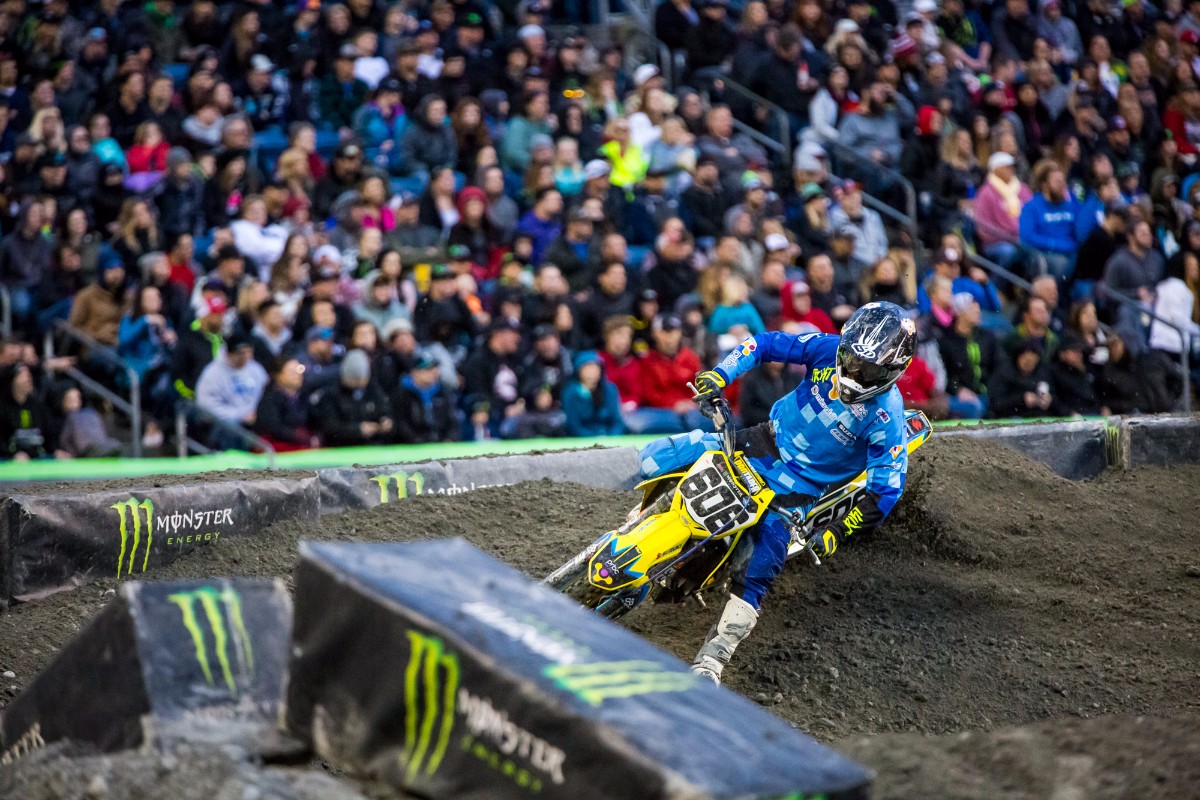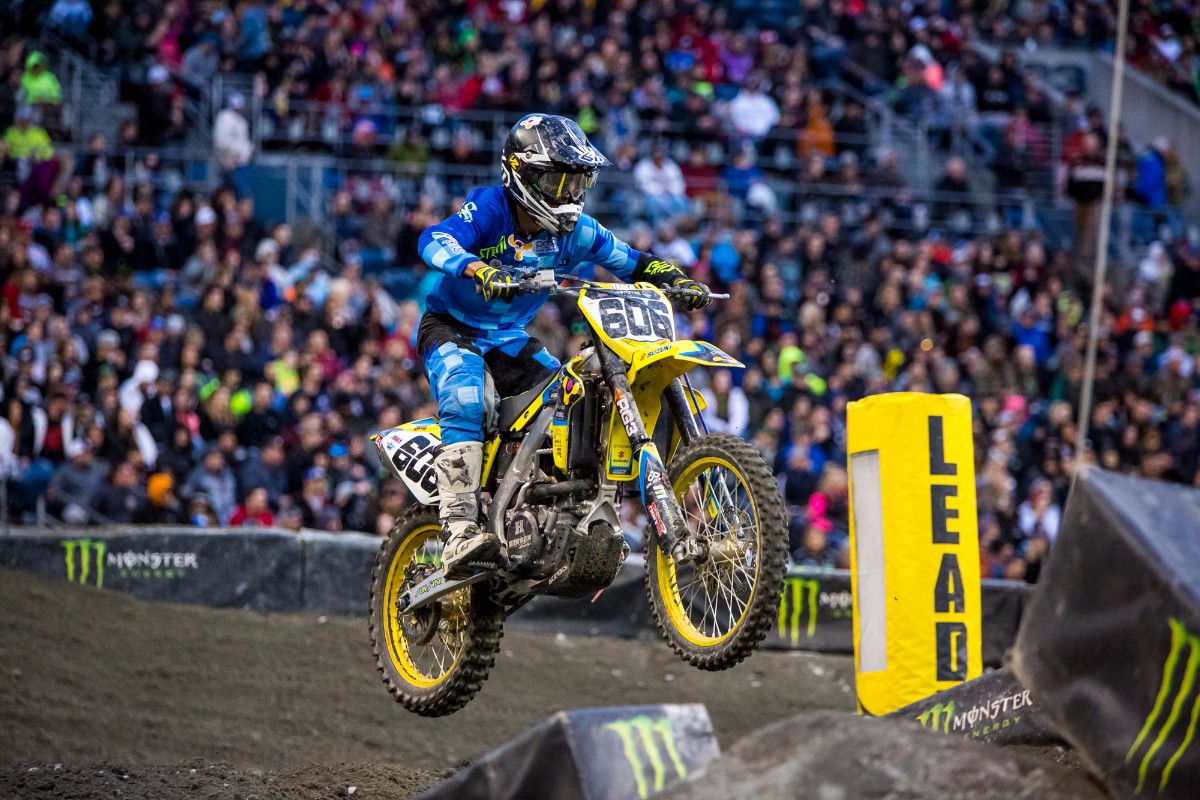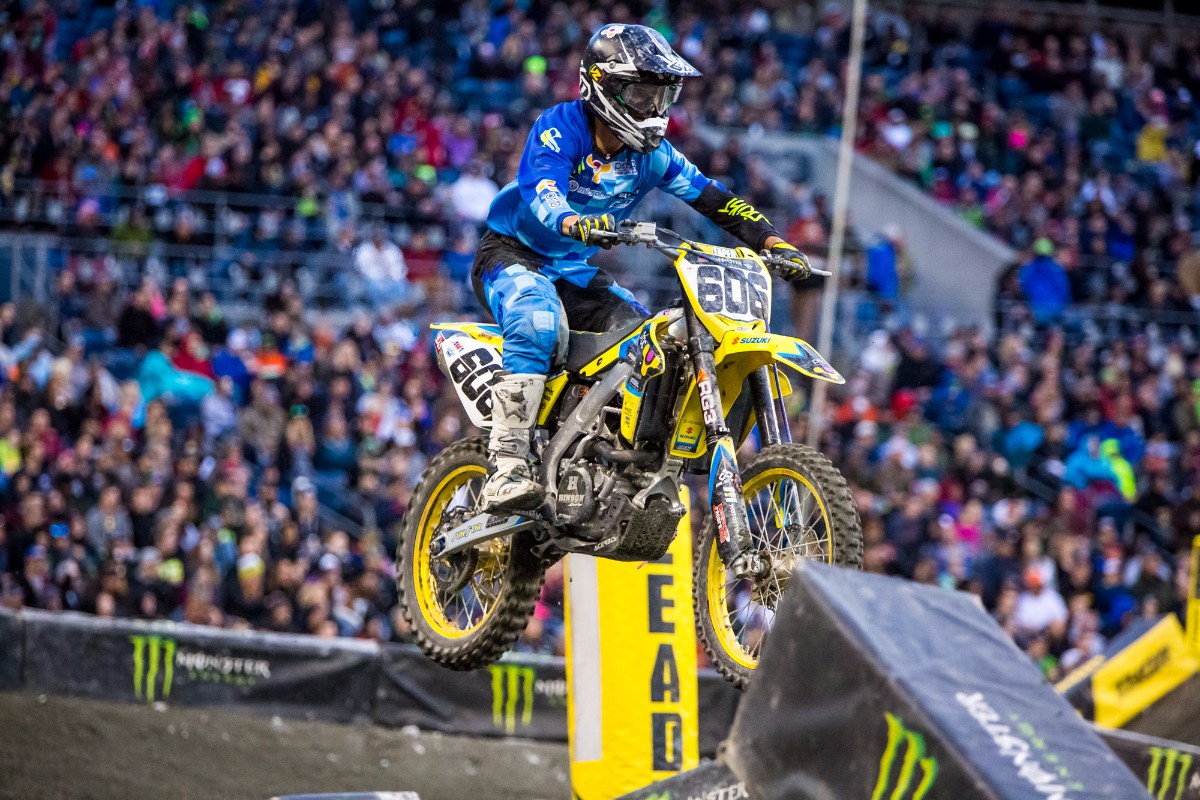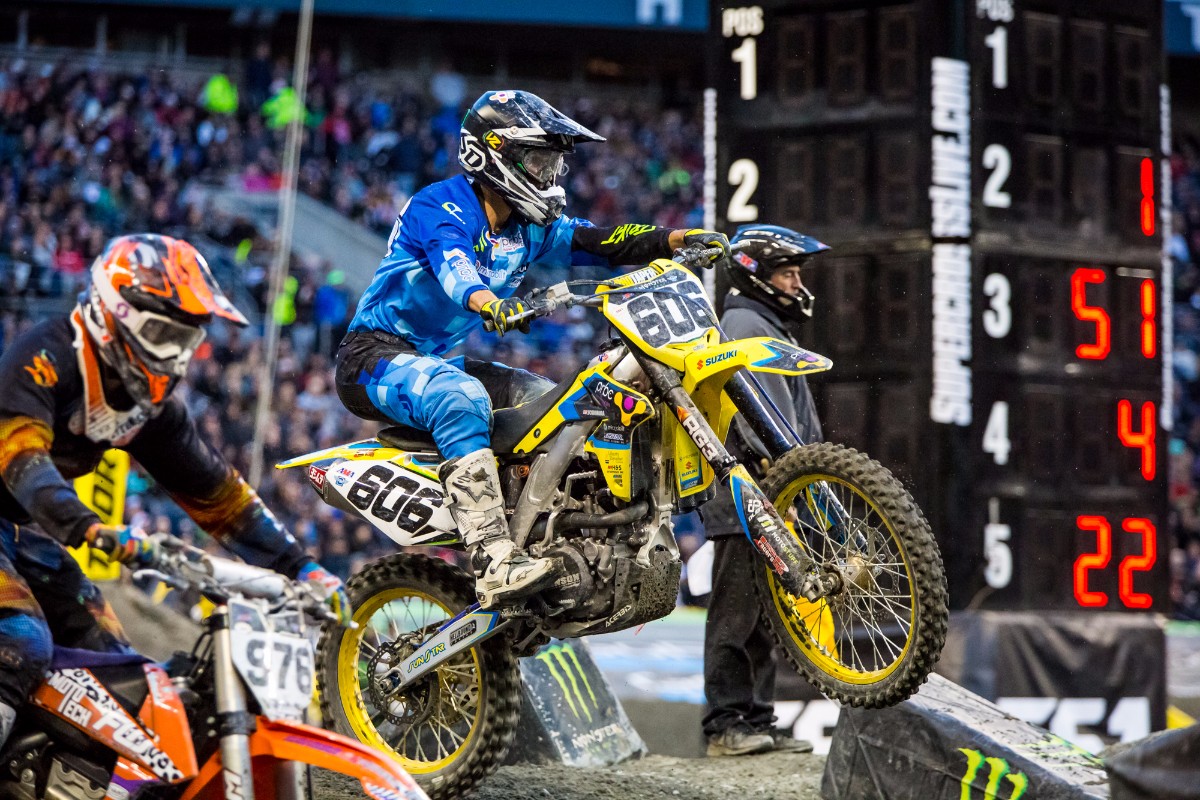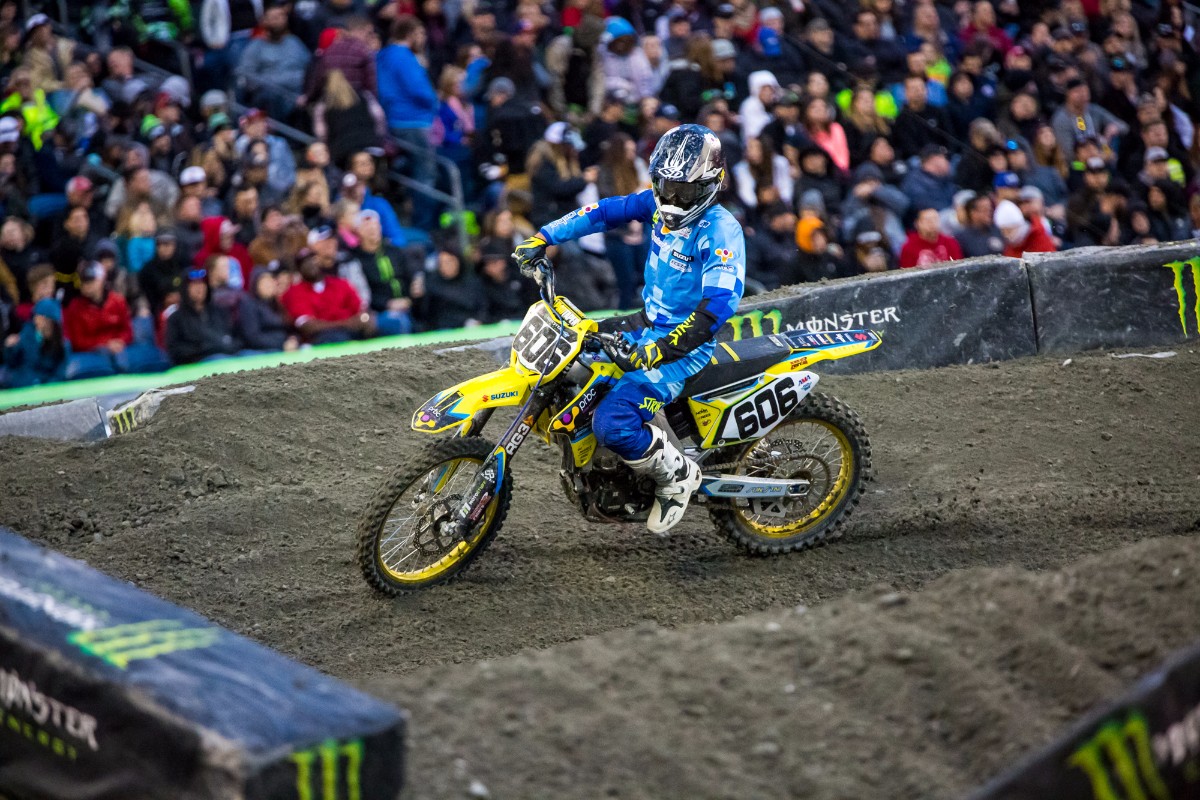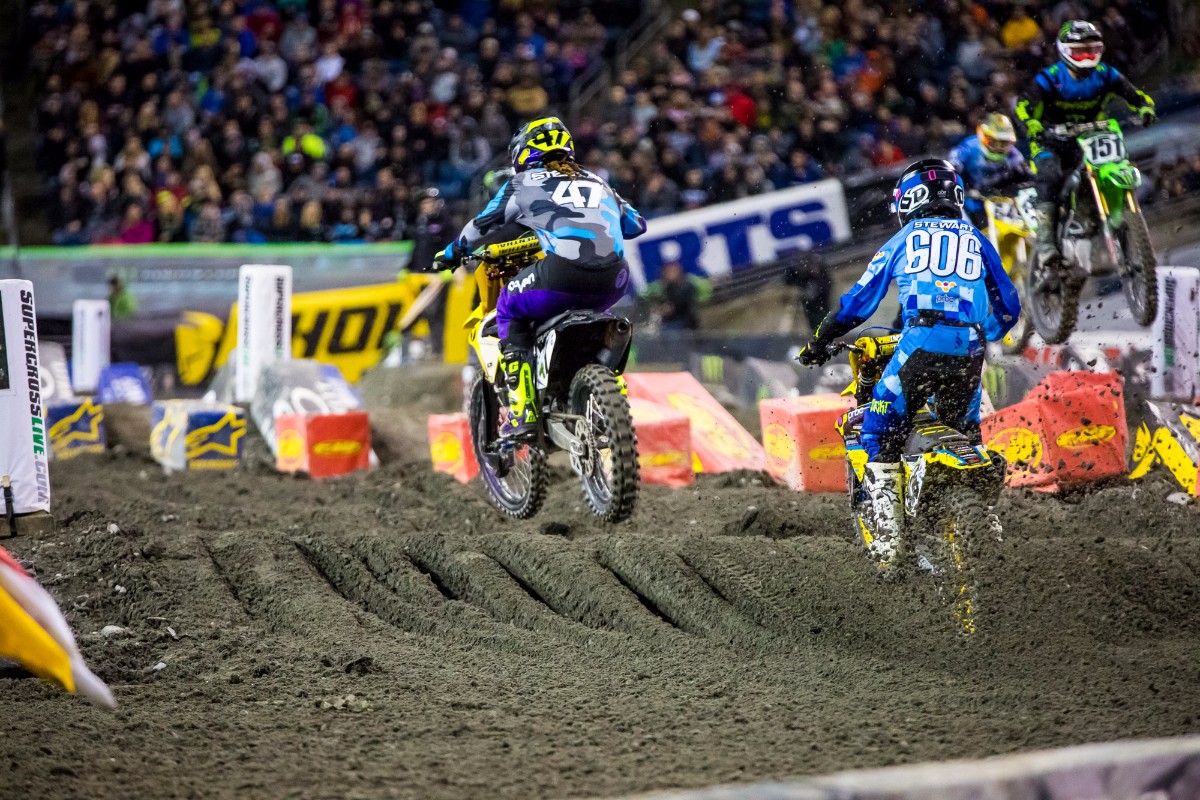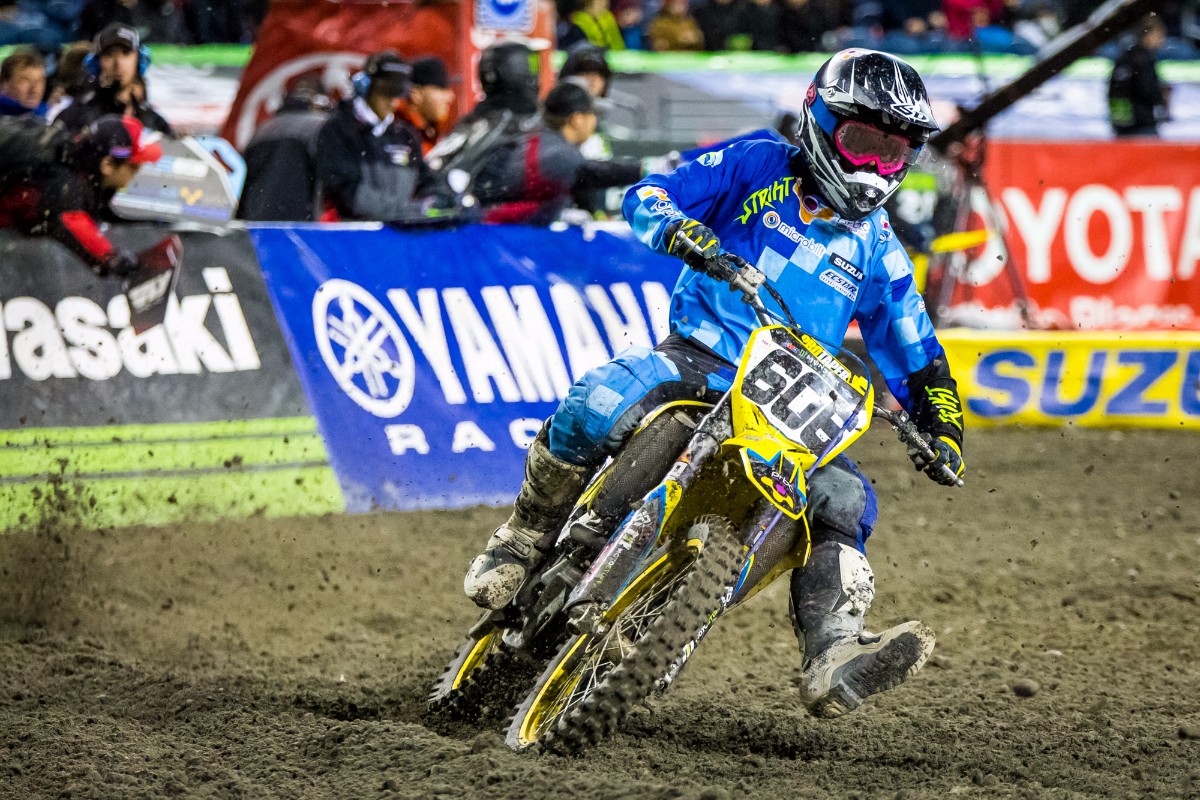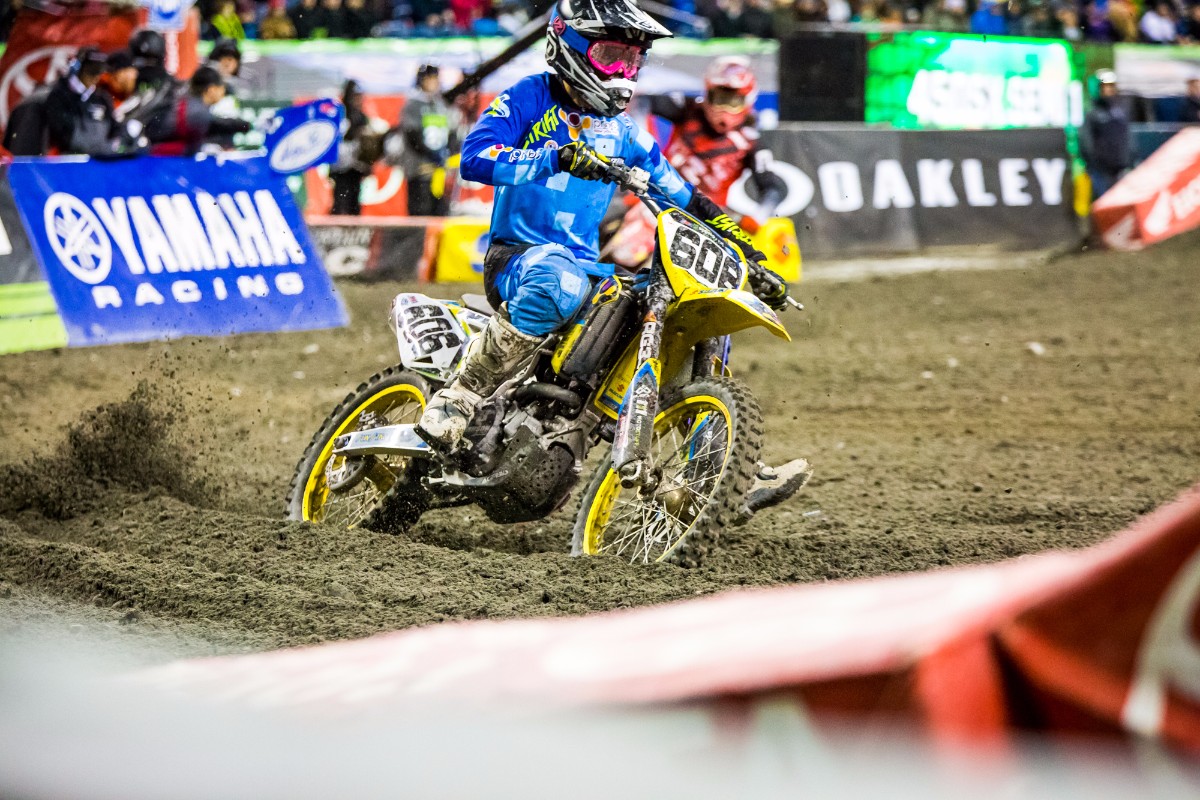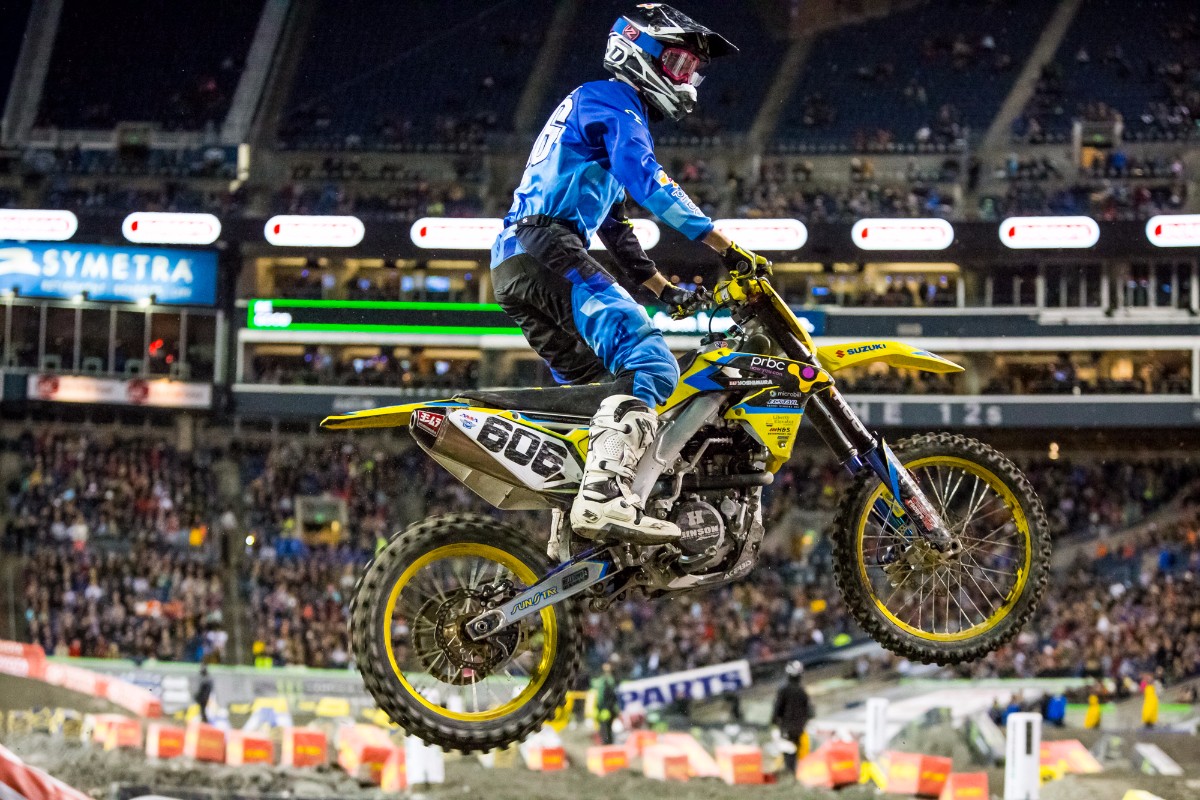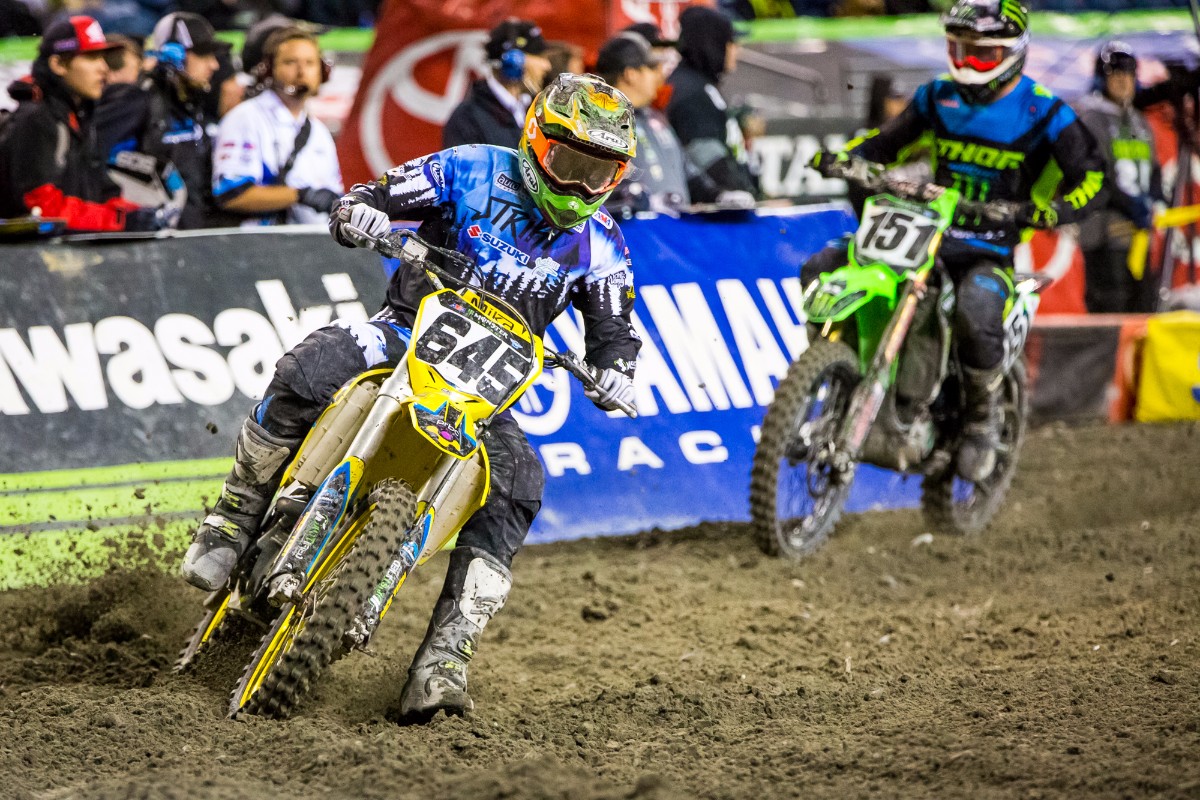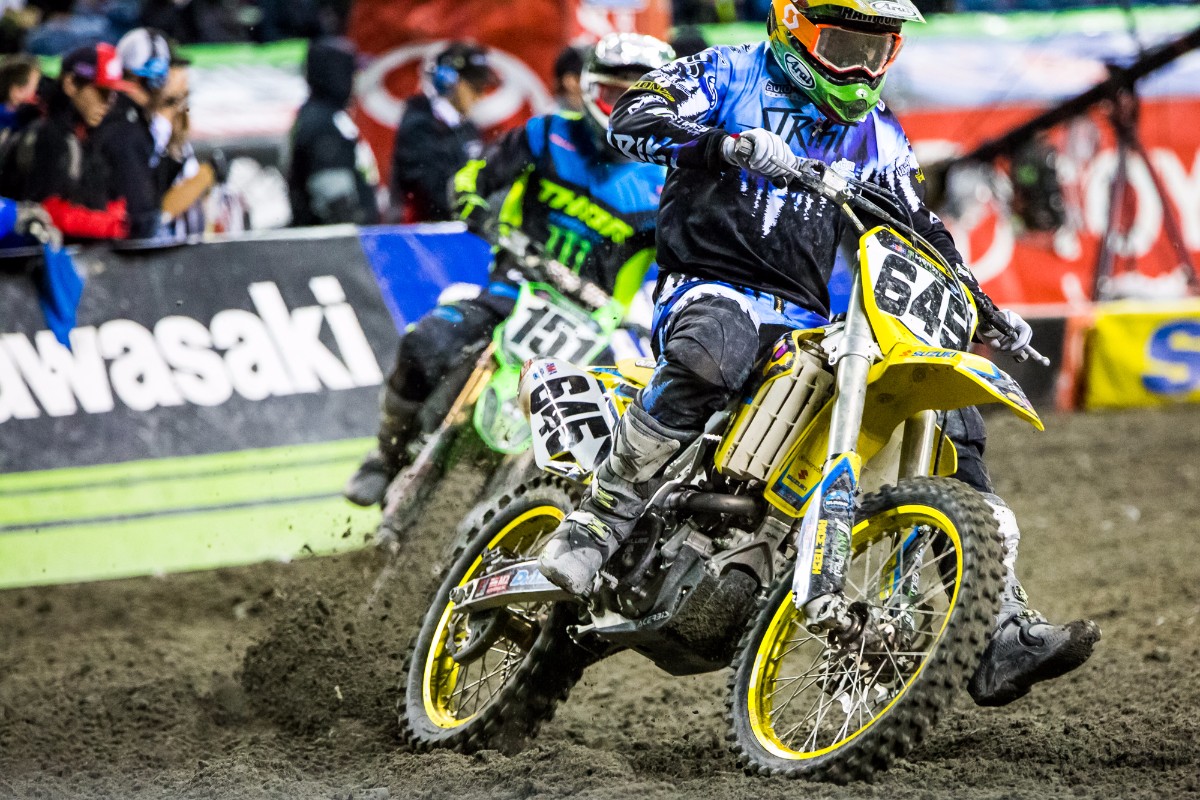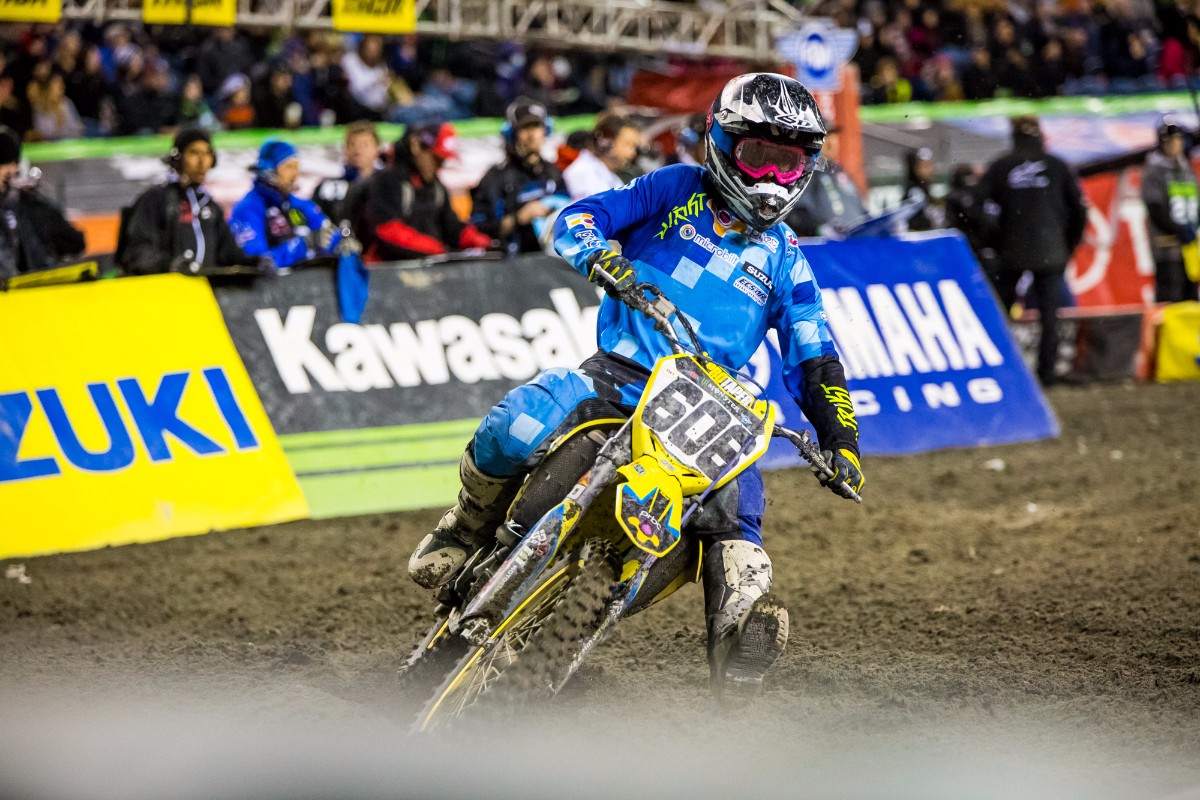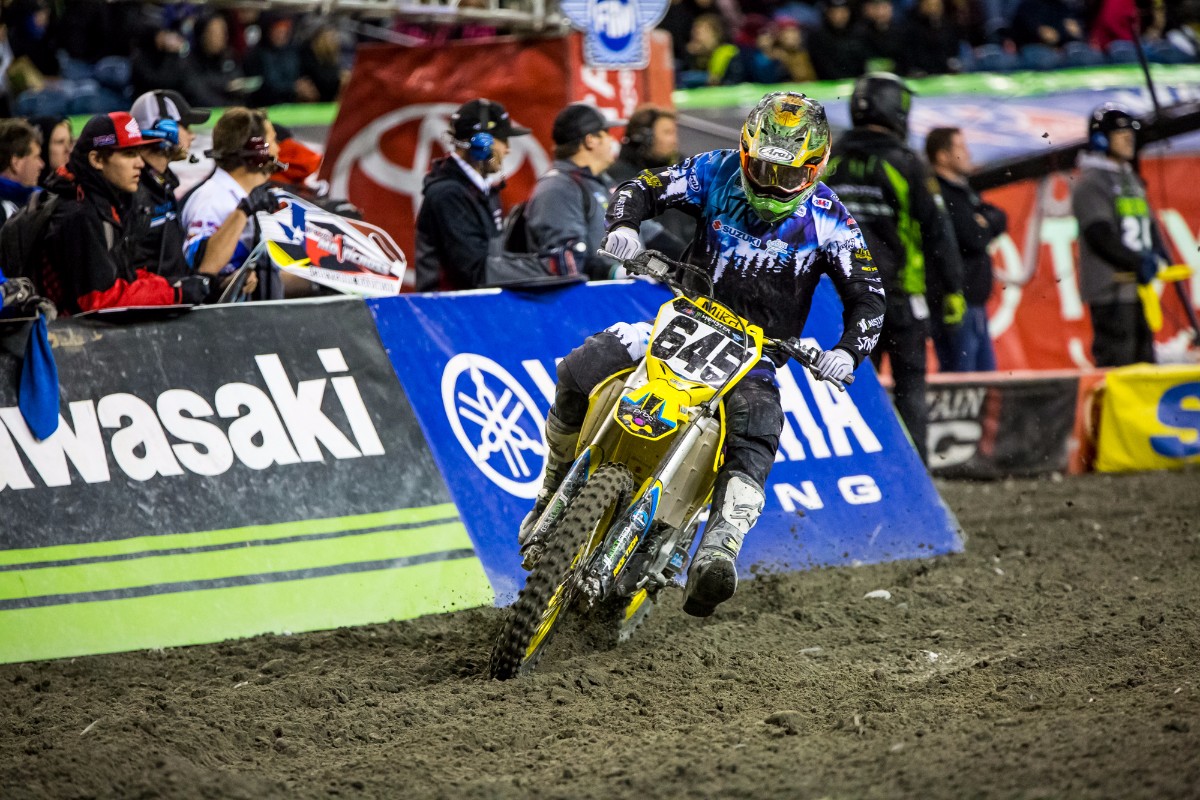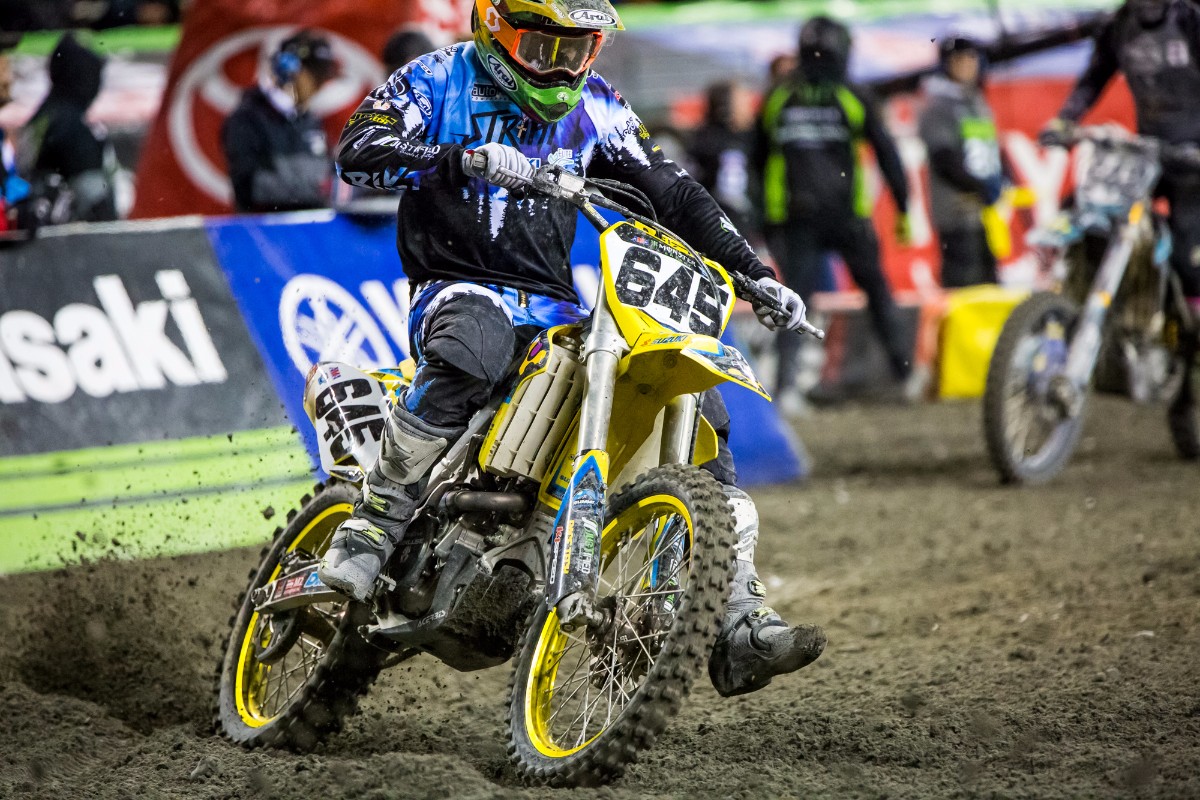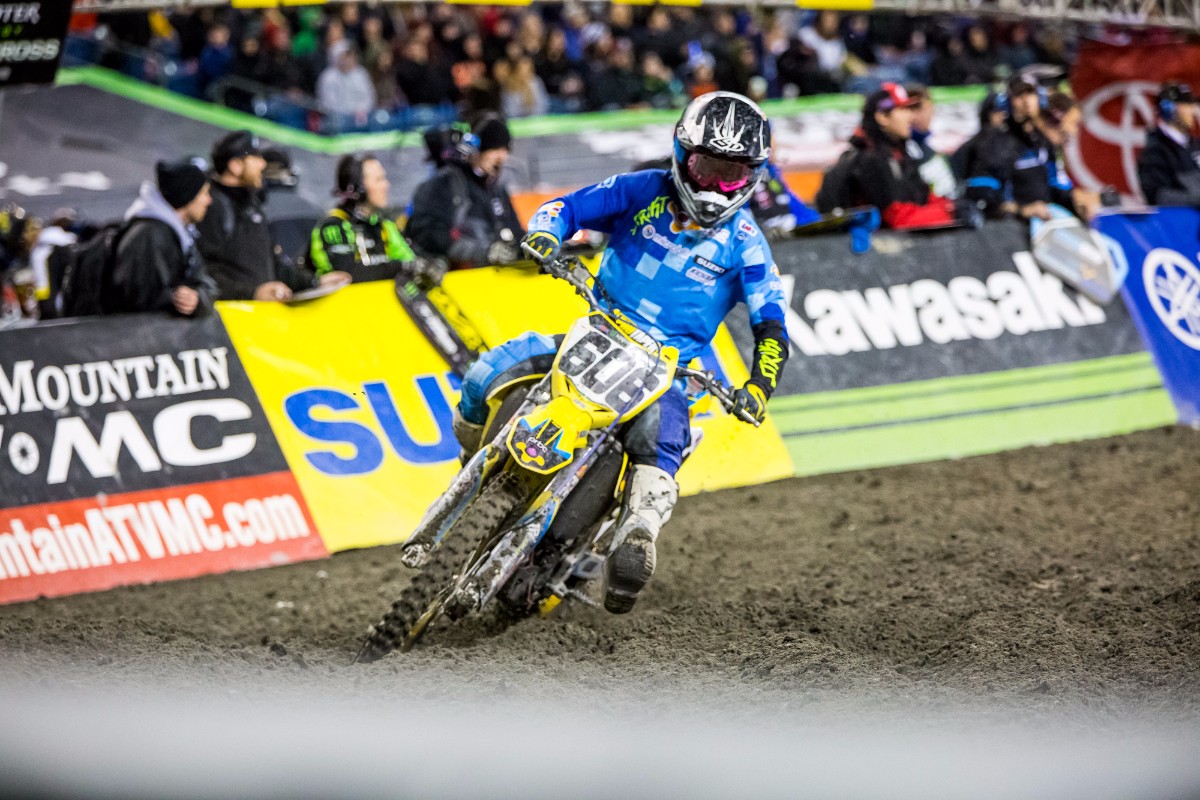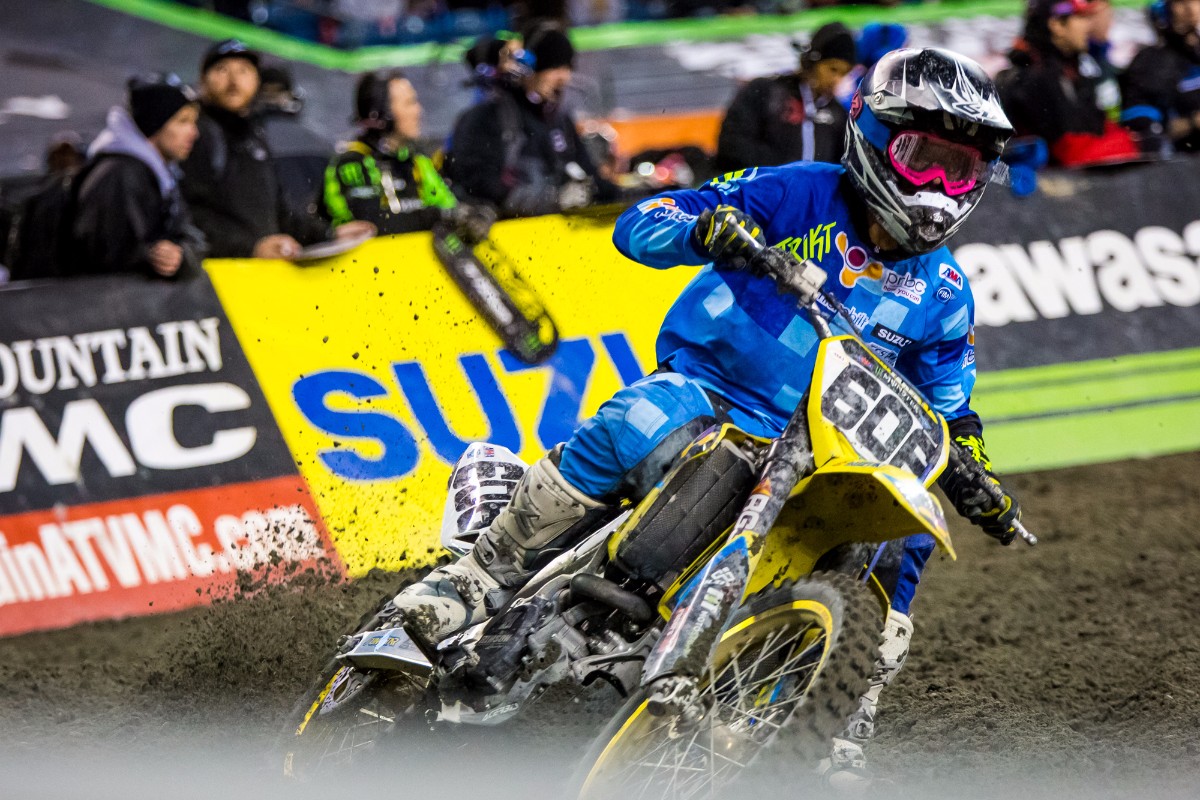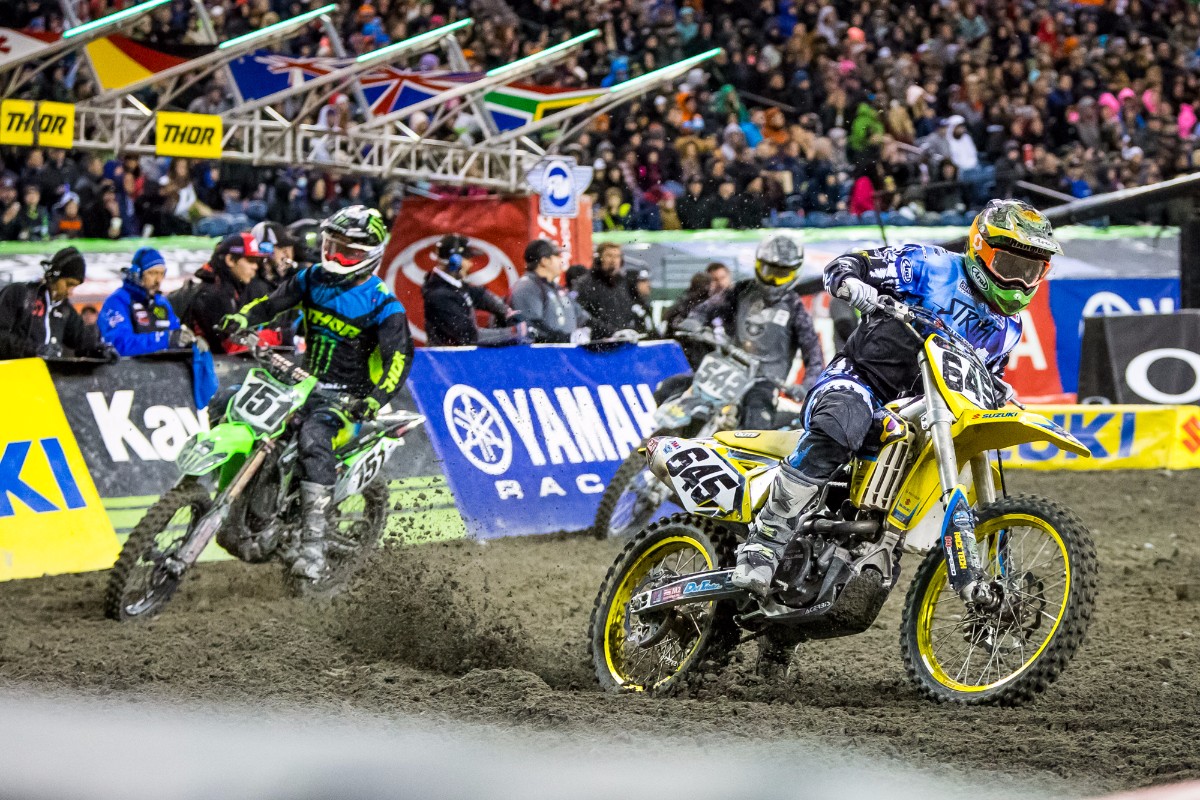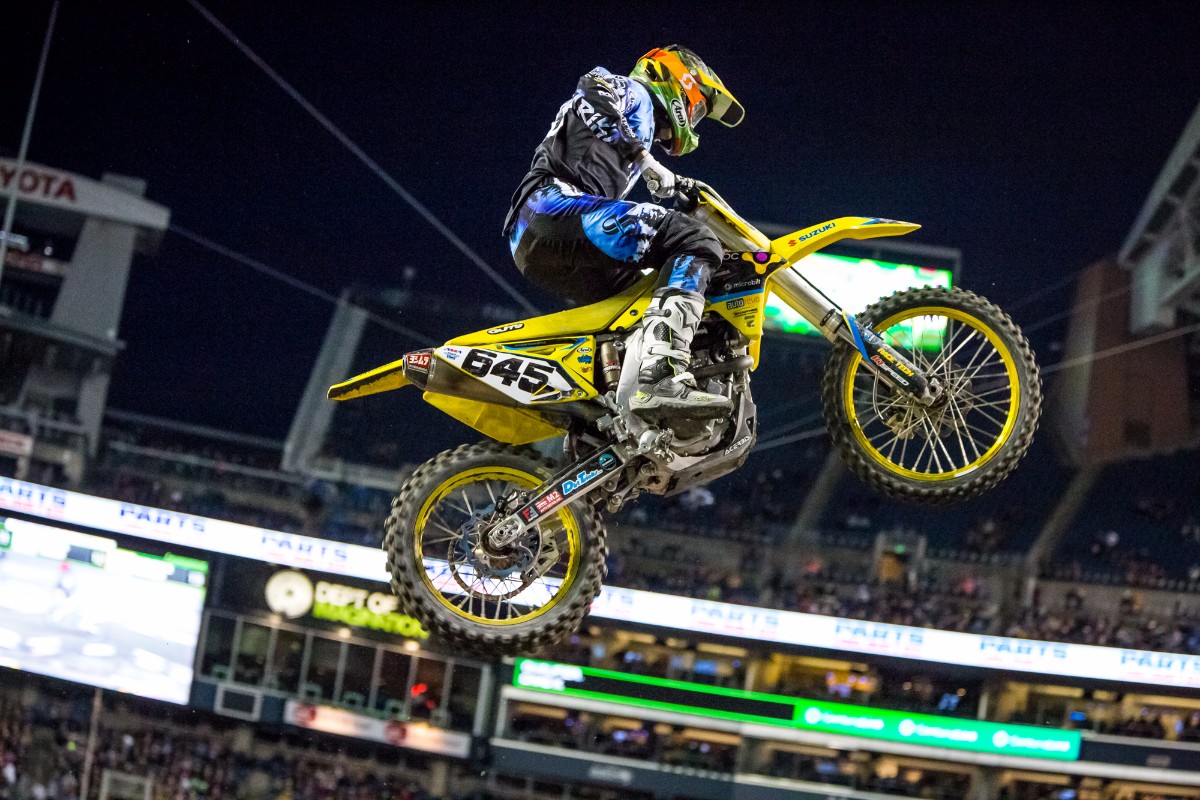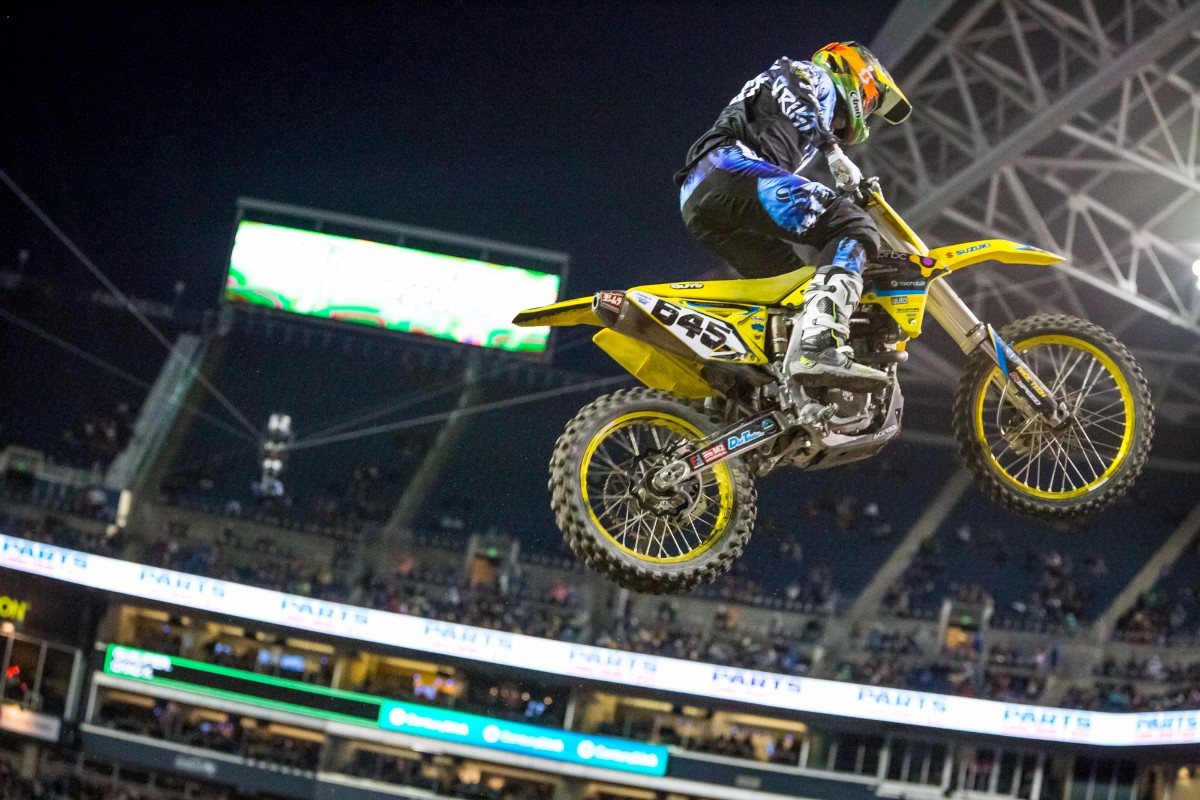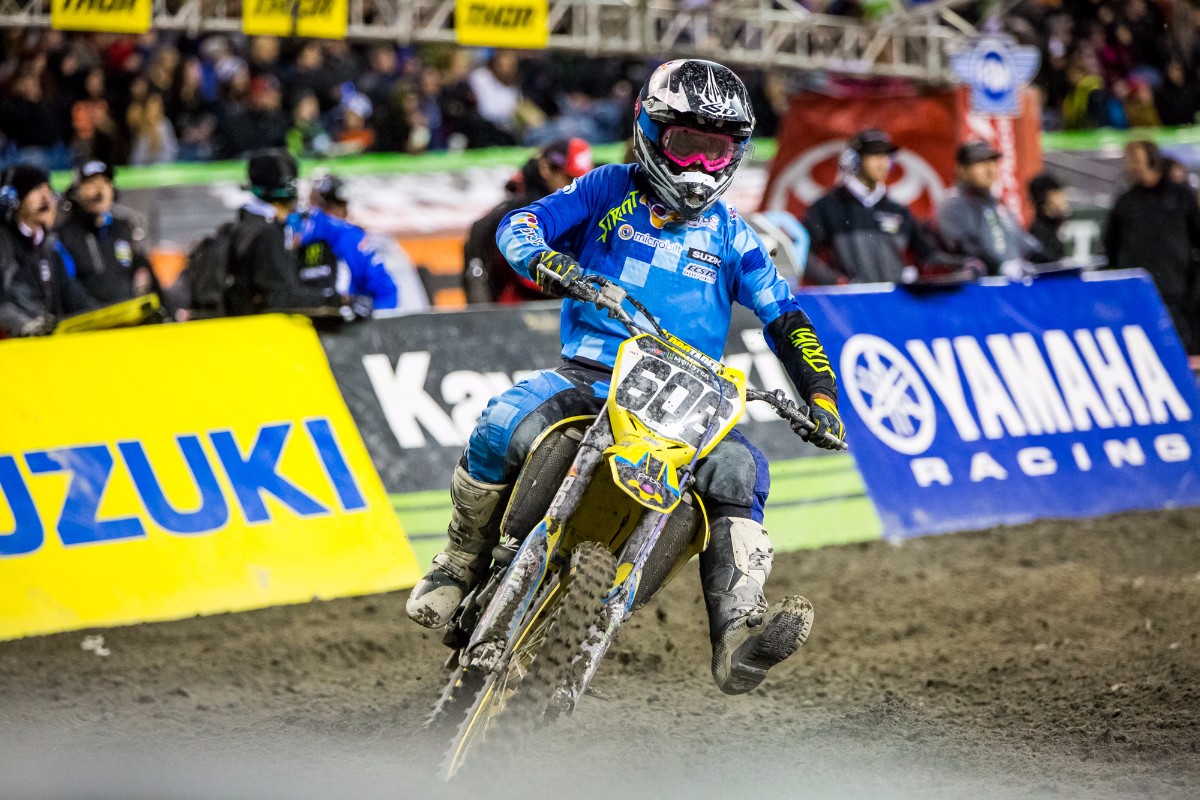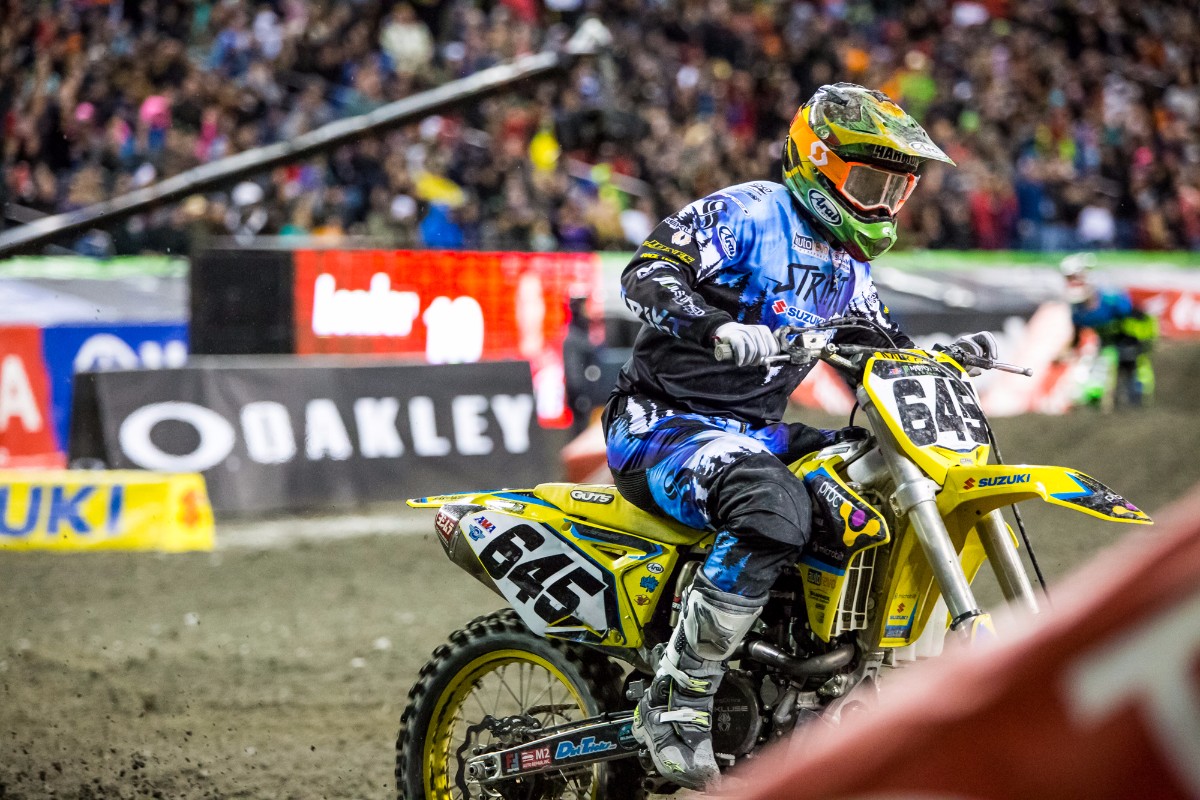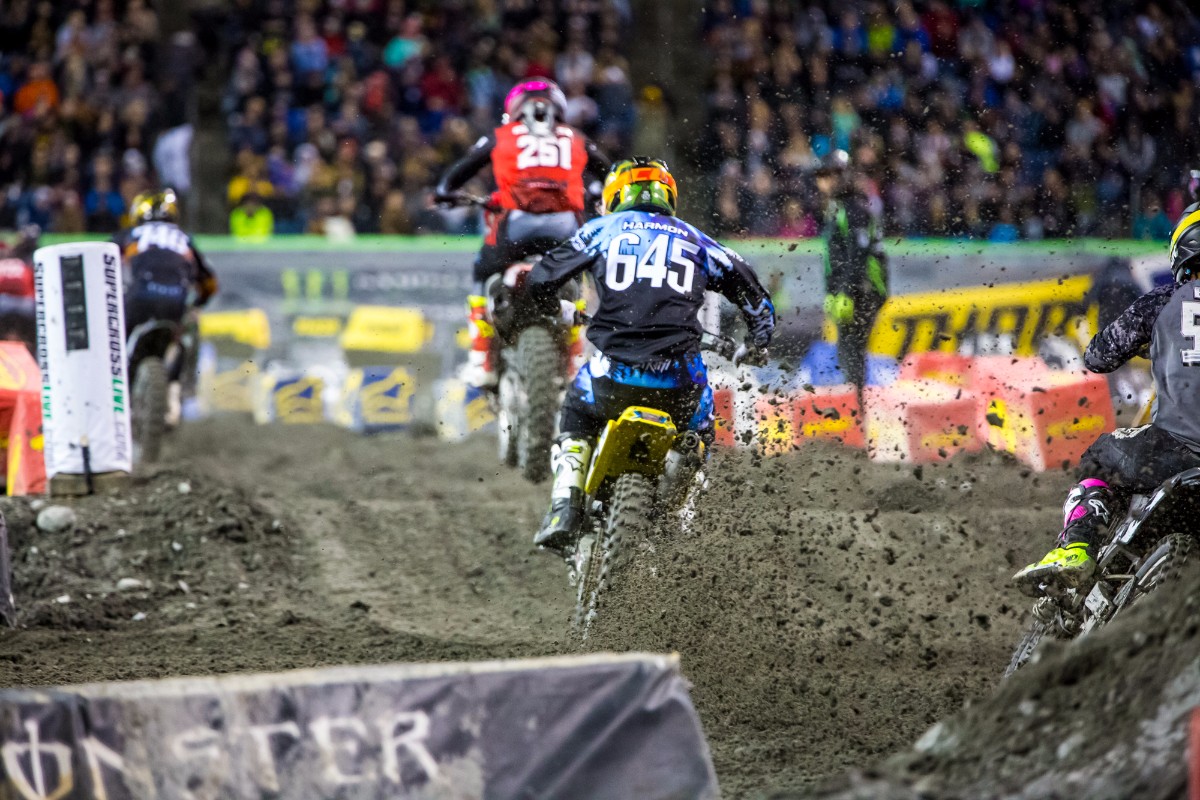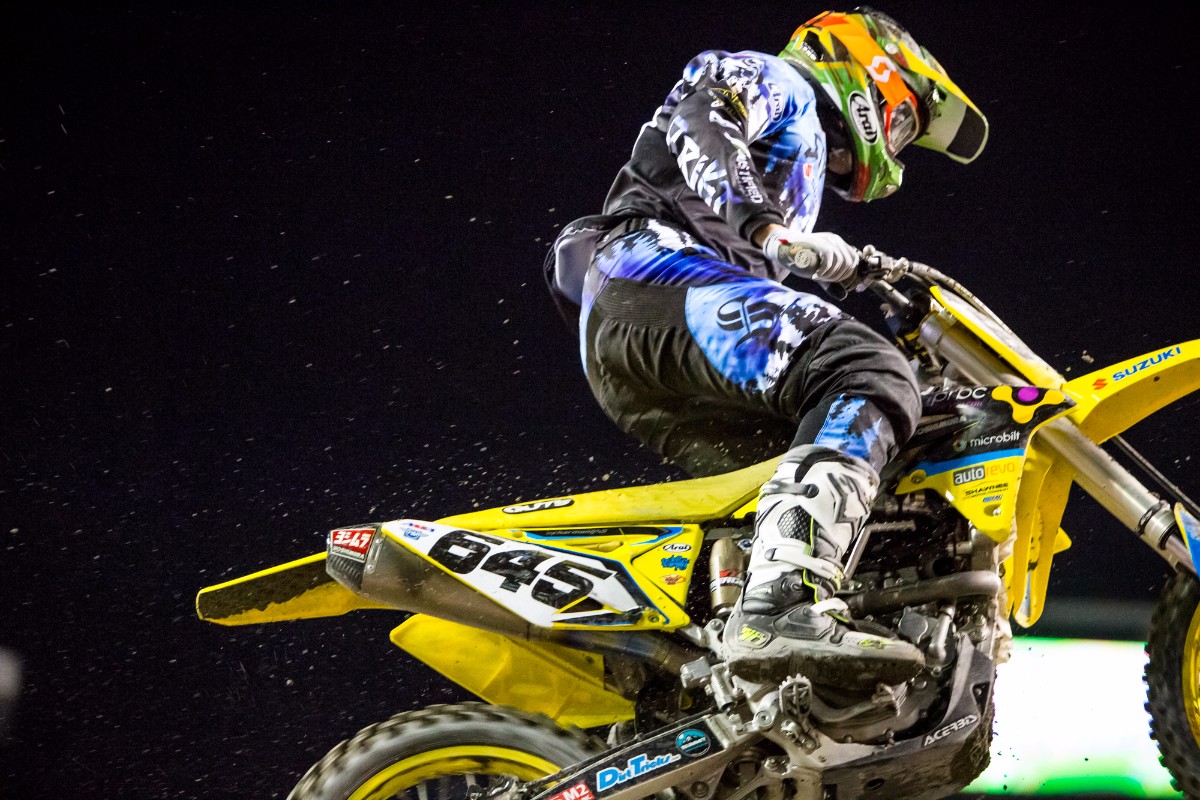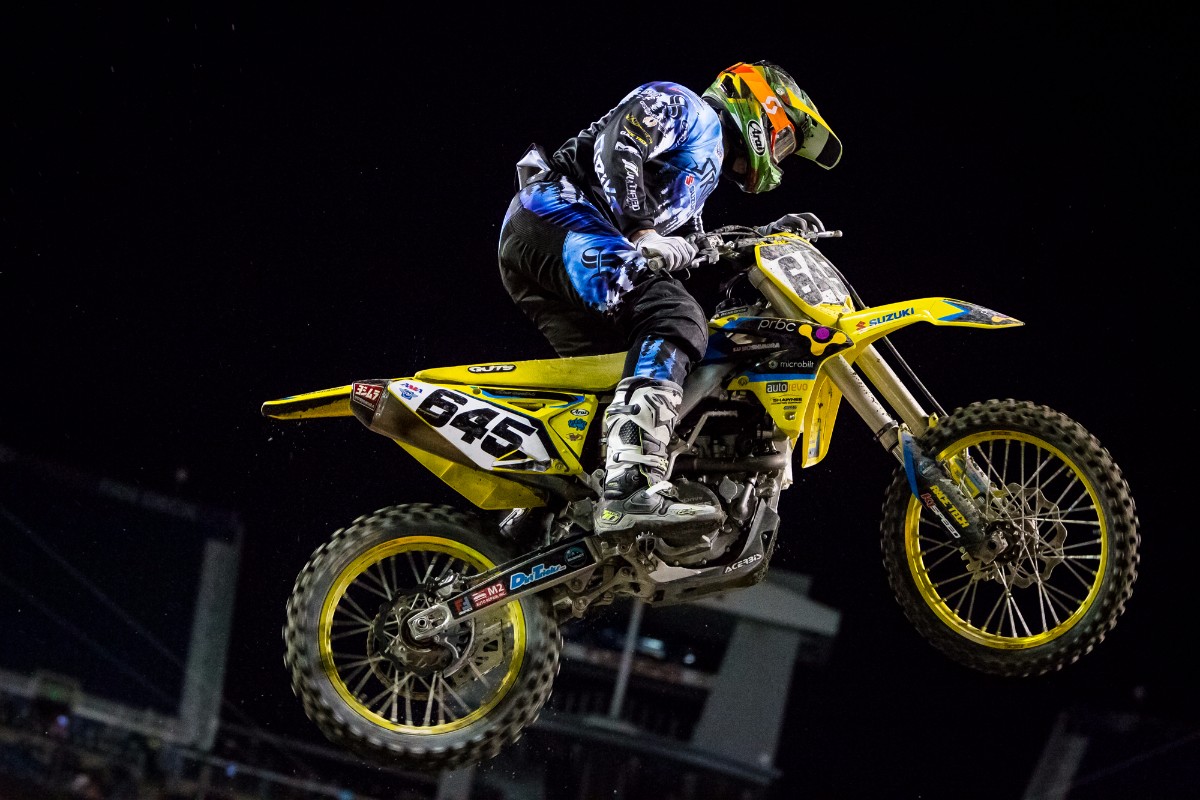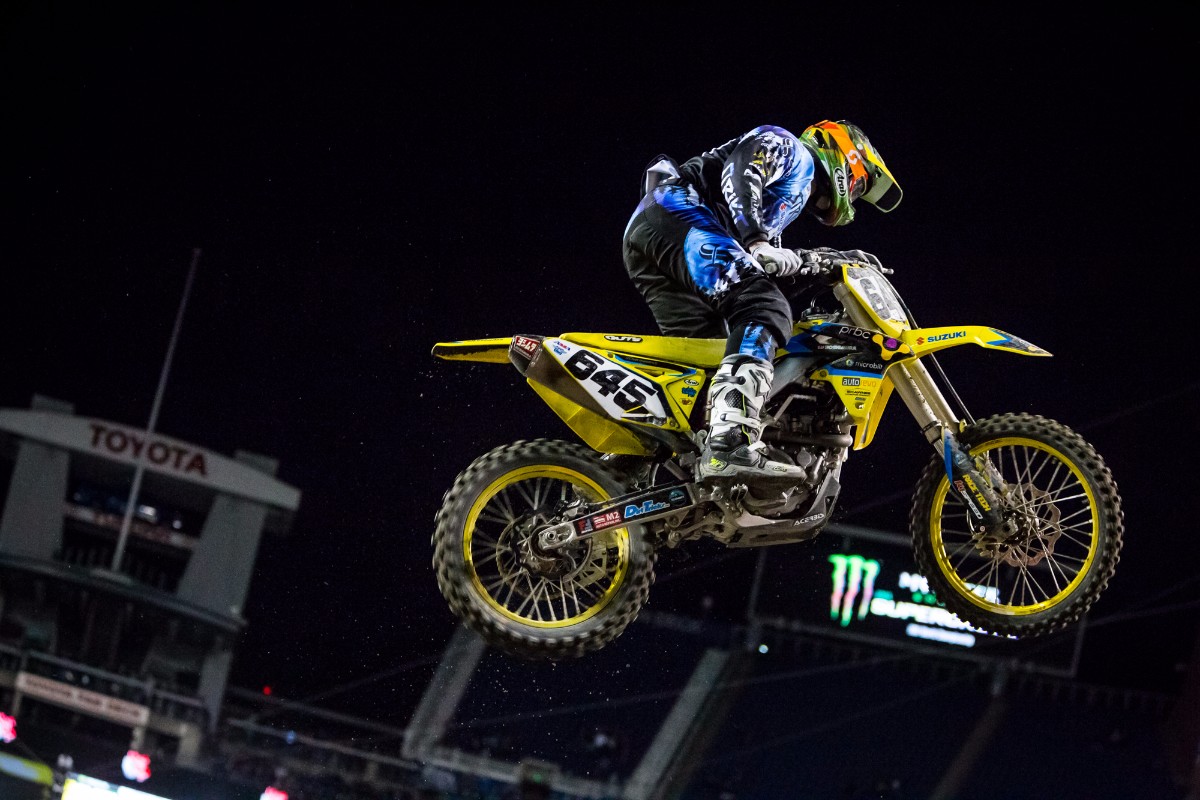 In traditional Seattle fashion, we were graced with rain throughout the week as well as rain on race day. The inclement weather and open-roofed stadium led to a condensed racing schedule with only one 10-minute timed qualifying session in the soft, rocky, and rutted Seattle dirt. But as usual, the Dirt Wurx crew did a fantastic job of maintaining the track in light of the tough weather conditions. With only one qualifying session, it was challenging to get in a hot lap, but both Cheyenne Harmon and Ronnie Stewart were able to qualify for the night show, with Cheyenne qualifying in 38th and Ronnie qualifying in 20th. In Heat Race 1, the #606 of Ronnie Stewart finished in 12th, eight positions outside of a transfer spot and his new teammate, Cheyenne Harmon finished in 18th. The two teammates would go on to compete in Semi Race 1, finishing in 8th for Stewart and 11th for Harmon. Ronnie would charge hard in the LCQ, but would ultimately have a DNF, finishing out his night of racing in Seattle. In his first race with the team, Cheyenne Harmon finished the LCQ in 12th place.
The team will take the week of from racing to recharge and be ready to race in Salt Lake City before we travel to Ronnie's hometown race at MetLife Stadium!
Keep up with Team MicroBilt/PRBC Suzuki via social media via:
Facebook (https://www.facebook.com/TeamMicroBiltPRBC/),
Twitter (https://twitter.com/teammbprbc)
Instagram (https://www.instagram.com/teammicrobiltprbc/)
And by using and searching for the hashtag #teammicrobiltprbc.
Thanks to Our Sponsors: MicroBilt, PRBC, Yoshimura R&D, Suzuki Motor of America, Liberty Elevator Corporation, H&S Enterprises, Ecstar (Suzuki Genuine Oil), ISC Racers Tape, RG3, Strikt Gear, Hinson Clutch Components, DeCal Works, Hellbound Racing, 6D Helmets, Novik Gloves, Motostuff.com, Sunstar, DT1 Filters, Dubya, Kite, Works Connection, VP Racing Fuels, VonZipper and Matrix Concepts.
Media Contact:
Sean Albert
SVP & Chief Marketing Officer
770-218-4400 ext 4884
Sean_albert@microbilt.com